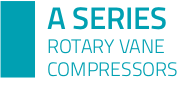 Pneumofore's legendary A Series models currently installed in industrial plants worldwide compress a monstruous billion+ m3 each year.
And not only more reliably, but also more efficiently than any other air compressor. Extraordinary expertise culminates in the range of A Compressors, from 67 to 5.360 m3/h [40 to 3155 cfm], based on Rotary Vane technology, which established Pneumofore's legendary reputation for reliability and durability through decades of Research & Development. Pneumofore compressors are the first choice for users seeking the lowest Life Cycle Cost and the highest possible return of their investment.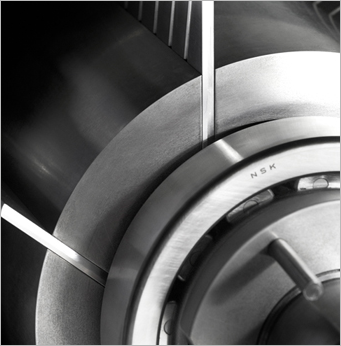 Compression volumes from 67 to 5.360 m3/h (Single stage) in the range of 2,5 to 10 bar(g).
Reduced electric energy consumption when compared to screw compressors with same nominal capacity. Up to 30% savings on replacements.
"Plug and play" compressors, easy to install and integrate.
Air cooling through an aluminium radiator and a temperature controlled fan. Water-free cooling prevents problems related to limestone, ambient temperature and unstable vacuum degree.
Special aluminum alloy vanes provide active sealing, avoiding efficiency loss and minimizing cost of operation and maintenance.
"Closed-loop" lubrication circuit ensures negligible coolant consumption.
TECHNICAL DATA

Select a model

Select a model and swipe to the left for more data
Hz = frequency
cfm and m3/h compressed air flow rate at the rated pressure.
* = total machine absorbed power with class IE3 efficiency electric motors, all auxiliares included.
At standard reference conform to ISO 8778: 1 bar(a), 20°C, 65% Relative Humidity
Performance according to ISO 1217 : 2009 (E), Annex C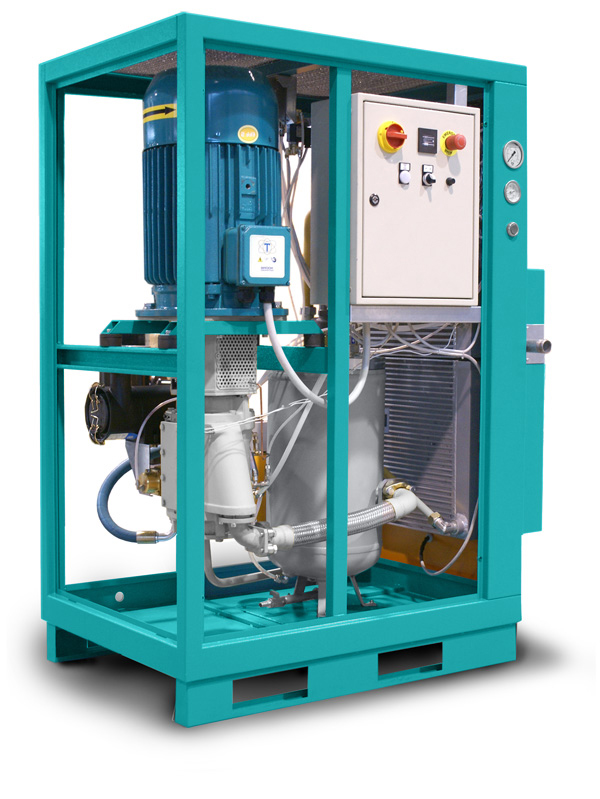 A – THE CORE SERIES: Models from A10 to A800 with a capacity range of 67 to 5.360 m3/h from 2,5 to 10 bar(g). All components on board, ready-to-go.
A HC – Hot climate version of air cooled compressors for ambient temperature up to 55° C [131° F]. Extra large heat exchangers and fans for tropical climates.
A VS – Variable speed drive from 35 to 60 Hz to optimize the power consumption, for constant flow at the process.
A W – Water-cooled version for installation in closed areas or for heat recovery purposes.
A Ex – Explosion-proof. Installation in explosive areas with dedicated electrical components.
A HR – Heat Recovery compression system for room temperature above 40°C.
A S – Special versions of the A Series compressors for tailored dimensions, ethernet, skid mounted, stainless steel, weather proof construction or extra heavy duty frame.