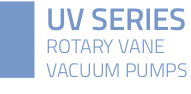 Pneumofore's legendary UV Series models currently installed in industrial plants worldwide evacuate a monstruous billion+ m3 each year.
And not only more reliably, but also more efficiently than any other vacuum pump. These pumps cover a wide vacuum range and offer single stage 250 to 7.160 m3/h [148 to 4.211 cfm] with the residual pressure of 0,5 to 450 mbar(a) [29,90 to 16,62 inHg V]. Capacity and residual pressure are extended with multiple stage machines. The family of UV pumps includes several versions, described below, for a wide variety of applications.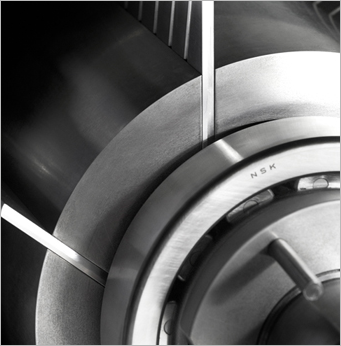 Suction volumes from 250 m3/h to 7.160 m3/h (Single stage). 99,95% maximum vacuum degree [0,5 mbar(a) residual absolute pressure] with performance curves constant up to 95%.
Reduced electric energy consumption when compared to liquid ring pumps with same nominal capacity. Up to 70% savings on replacements.
"Plug and play" pumps, easy to install and integrate.
Air cooling through an aluminium radiator and a temperature controlled fan. Water-free cooling prevents problems related to limestone, ambient temperature and unstable vacuum degree.
Special aluminum alloy vanes provide active sealing, avoiding efficiency loss and minimizing cost of operation and maintenance.
"Closed-loop" lubrication circuit ensures negligible coolant consumption.
TECHNICAL DATA
Select a model

Select a model and swipe to the left for more data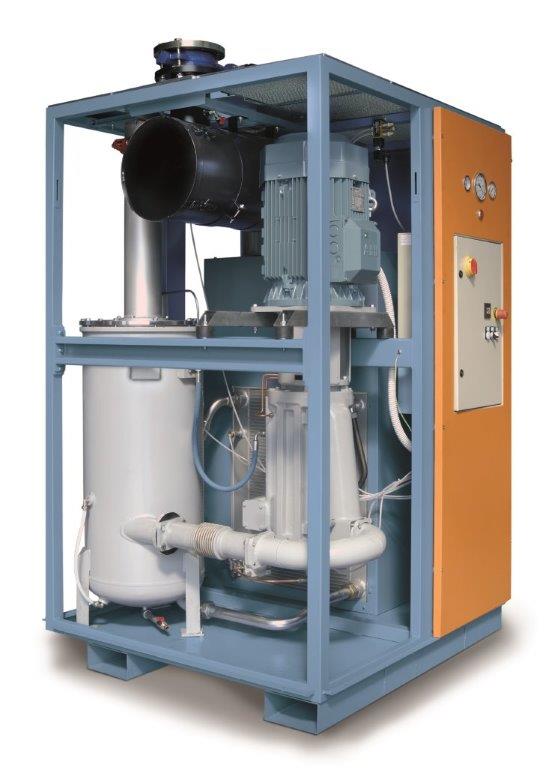 UV – THE CORE SERIES: Models from UV4 to UV100 with a capacity range of 250 to 7.160 m3/h and up to 0,5 mbar(a) residual pressure. All components on board, ready-to-go.
UV H – Water vapor suction capability, machine temperature 110° C [230° F] for drying processes. Unique feature, exclusively by Pneumofore.
UV HC – Hot climate version of air cooled pumps for ambient temperature up to 55° C [131° F]. Extra large heat exchangers and fans for tropical climates.
UV VS – Variable speed drive from 30 to 65 Hz to optimize the power consumption, for a constant vacuum at the process.
UV W – Water-cooled version for installation in closed areas or for heat recovery purposes.
UV Ex – Explosion-proof. Installation in explosive areas with dedicated electrical components.
UV B – Double stage vacuum system with a roots blower as second vacuum stage. Can be combined with any other UV version. Frequently applied in pipeline drying.
UV HR – Heat Recovery vacuum system for room temperature above 40°C.
UV S – Special versions of UV pumps for tailored dimensions, ethernet, skid mounted, stainless steel, weather proof construction or extra heavy duty frame.