For over 60 years, Pneumofore has supplied customers internationally and gained experience with industrial installations in a wide variety of countries and environments. Today, the company offers a global network of over 40 sales and service centers, with qualified distributors and factory-trained technicians certified by Pneumofore. Strong collaborations have been developed with local partners in USA, Russia, Taiwan and India to better meet their specific market requirements. Even customers with no representation in their area prefer to rely on Pneumofore products for trouble-free operation, low maintenance costs, and OEM-independent control of their investment. The internet offers now ways to monitor and service also distant installations.

Pneumofore installations serving as a reference are present in over 70 countries on 5 continents, some installed almost 60 years ago and still operating. Even in locations like Iceland, Bolivia, Angola, Indonesia, Peru and Micronesia which lie far from our distributor network, customers have chosen Pneumofore products for their exceptional longevity, reliability, and ease of maintenance with few spare parts.
Sales and Service Centers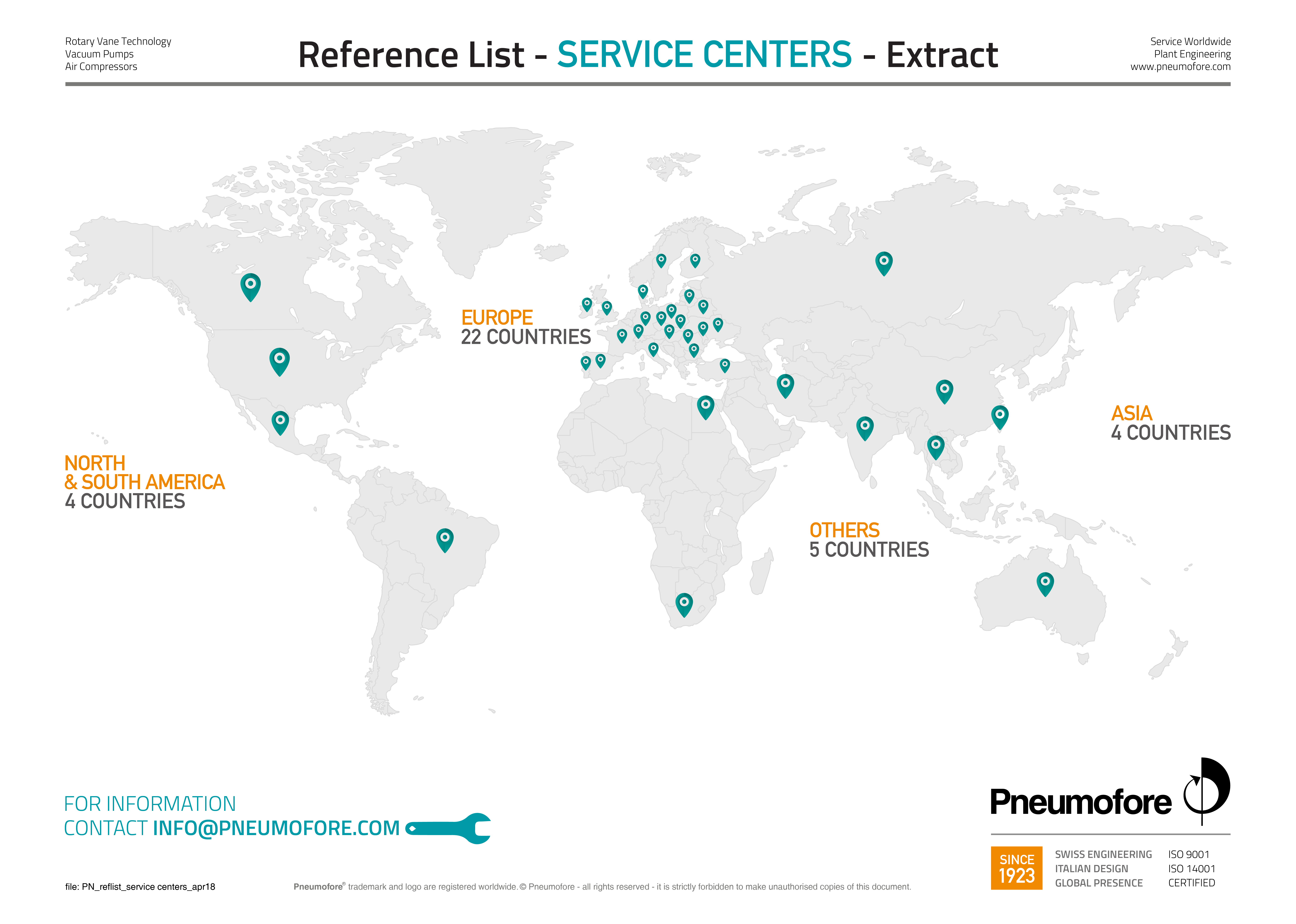 Pneumofore is constantly expanding its worldwide network of certified distributors and service centers. To locate an authorized Pneumofore representative near you, please contact info@pneumofore.com.