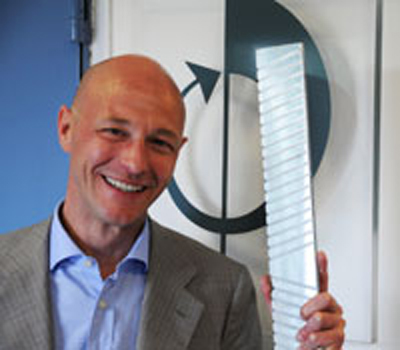 President & Head of Technical Department
Dipl. Masch. Ing. ETH

Daniel Hilfiker heads the third generation of engineers leading the family-owned Pneumofore since its beginnings nearly a century ago. Under his leadership, the company has evolved into a global provider of compressed air and vacuum solutions with over 40 service centers worldwide and one of the highest standards of sustainability in the industry.

After joining Pneumofore in 1995, Daniel first led the creation of the T and UR Series, air compressors designed for high performance in extreme environments. During this time, Pneumofore also matured its expertise in industrial vacuum and shifted into new application markets. While implementing 4 company divisions in 2000, Daniel formed several strategic partnerships that multiplied the company's capacity. He became board member of Pneurop, to determine standards for the pneumatic and vacuum industries, during the time he was President of the Italian Compo association from 1997 to 2004. Succeeding his father Robert Hilfiker as CEO and President in 2006, Daniel has continued the line of Swiss-born mechanical engineers who have made Pneumofore stand out as a successful and innovative force in industrial vacuum and air technology since 1923.
Daniel graduated from the Swiss Federal Institute of Technology (ETH) in 1992. He is an avid traveller, motorcyclist, collector, and patron of the arts.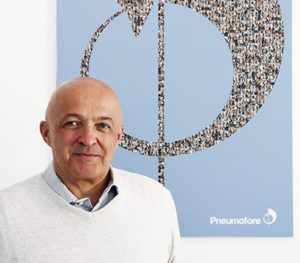 Born in 1962 in Zurich, Rolf is the grandson of Pneumofore's founder Jakob Hilfiker and the son of Alfred Hilfiker, co-owner of the company till 1996.
After graduating in Economics at the University of Basel and a working experience in the banking sector in Switzerland, in 1988 Rolf became financial manager and CEO in the family's foundry business based in Italy. In 1989, he also entered the board of directors of Pneumofore where he remained till 1996. After moving to Switzerland, he worked as sales manager for industrial groups operating in the casting and steel production sector. Since 2015, Rolf has been serving Pneumofore as Chief Financial Officer, at first, and Chief Executive Officer at present. In the 90's, Rolf Hilfiker was President of the Young Entrepreneurs Group of the Industrial Employers' Association in Turin, a member of the President's Committee of the Industrial Employers' Association as well as a council member of AMMA, the Mechanical and Mechatronic Companies Association.
Pneumofore is open to talented individuals seeking to join our team as technicians, engineers, administrators, sales agents, or distributors. We provide career and partnership opportunities based on need. We encourage you to provide us your CV and relevant information about yourself at any time.