A pioneer since 1923, Pneumofore has created, developed, patented and manufactured its own innovative products that still set todays' standards for high efficiency, reliability and longevity.
2023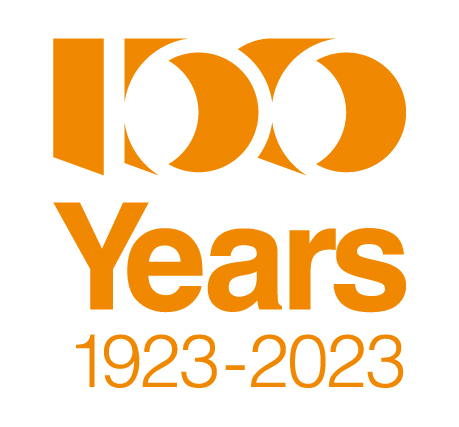 The year 2023 marks Pneumofore's 100th anniversary, a century of strong and steady commitment to the Rotary Vane technology and the company's core values: Respect, Integrity, Perfection
2022
Rising energy costs make the Pneumofore machines even more appreciated worldwide. We thank all our customers who think about total machine cost over several decades, not a simple look at the pricetag
2020
K2 Series Gas Booster Compressor Systems
with inlet pressure of 6 bar(g) and outlet pressure up to 18 bar(g)
2019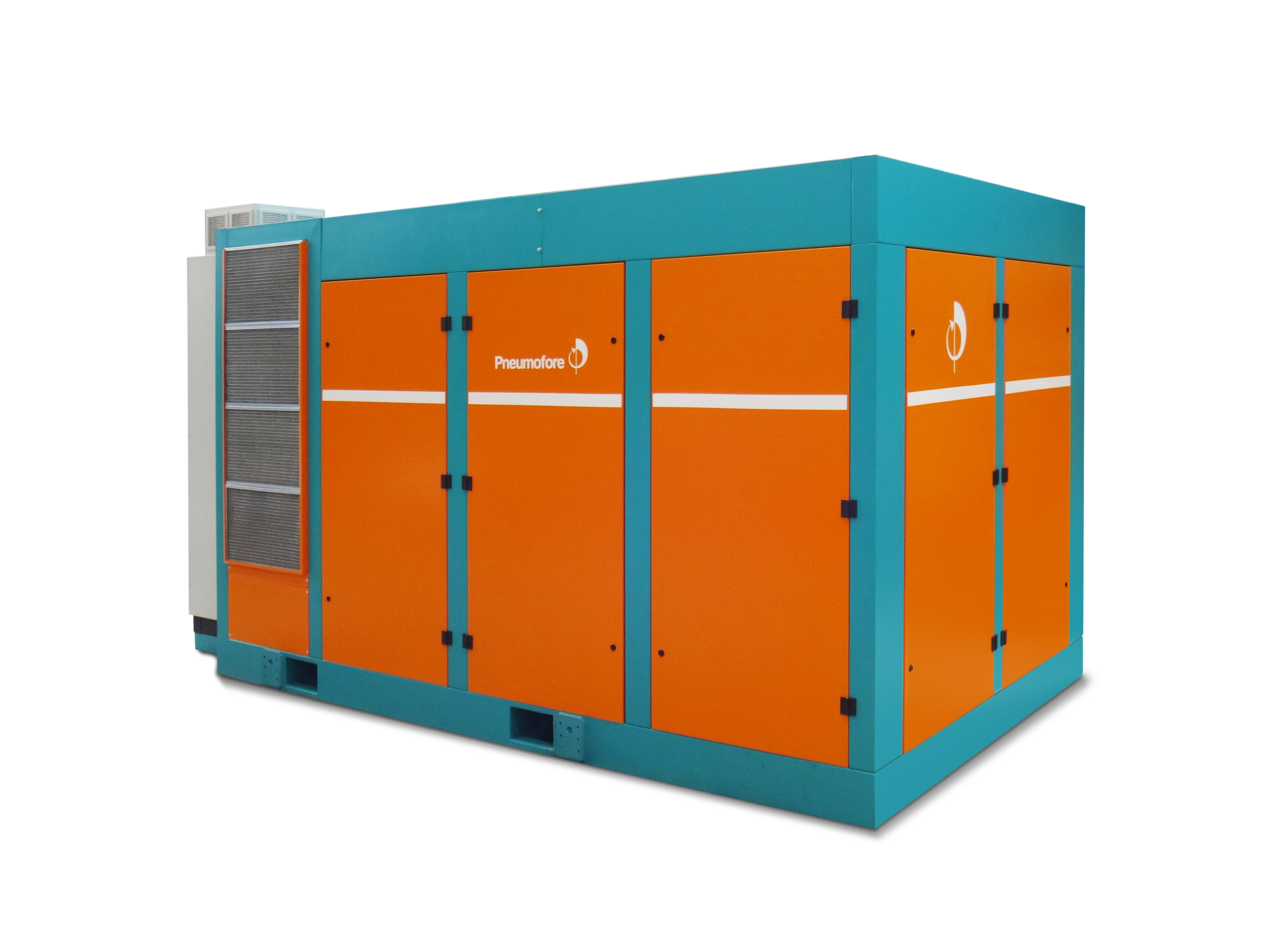 A520 Twin Air Compressor with Variable Speed drive for a wide capacity range, air- or water-cooled
2019
Rolf Hilfiker promoted to Chief Executive Officer
2018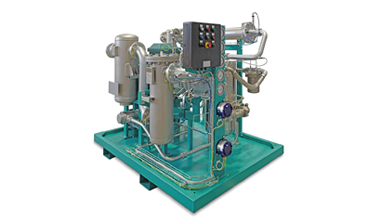 K Series Gas Compressor Systems for gas treatment and gas processing
2017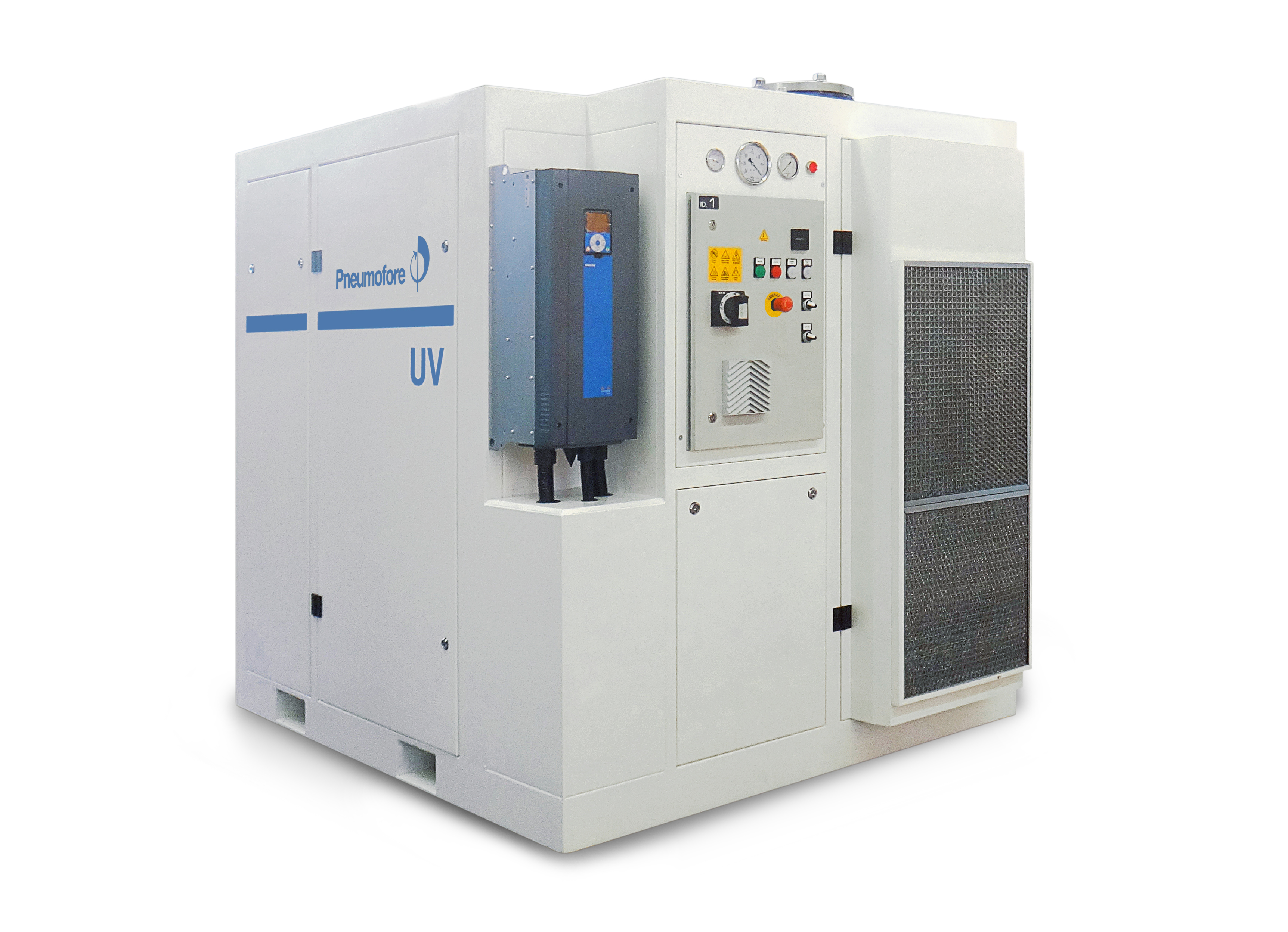 UV24 Vacuum Pump
Horizontal layout
37 kW for 1.589 m3/h
2016
A150 Horizontal Compressor
New size
2015
Rolf Hilfiker joins Pneumofore as Chief Financial Officer
2015
New Air End casting
New UV and A Series models
2014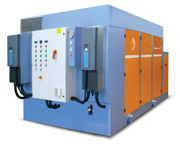 UV100 Twin Vacuum Pump
Two UV50 combined, installed in USA first
2013
UV Ex Vacuum Pump Air-Ends
Vacuum solutions for explosive environment
2012
A VS Variable Speed Series
Variable capacity for high energy savings
2012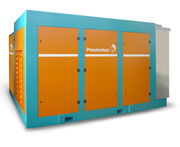 A400 Air Compressor
250 kW – largest air-cooled, single-stage rotary vane model worldwide
2011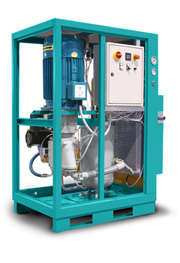 A.4 Compressor Series
For low pressure applications
from 2,5 to 4 bar(g)
2010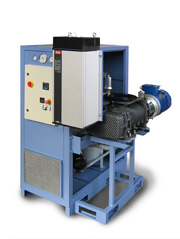 UV B Double Stage Pump Series
Higher vacuum levels for drying applications
2009
UV BP Vacuum Pump
Dedicated machines for baking with food grade coolant
2008
A HR Series Compressors
Heat Recovery with combined air and/or water cooling
2007
A Series Air Compressors
Motor size according to compressed air pressure value (up to 4, 8 or 10 bar)
2006
Daniel Hilfiker succeeds Robert as President and CEO in June 2006.
2005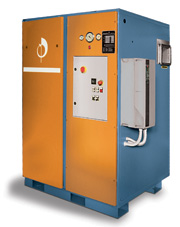 UV VS Variable Speed Series
For constant capacity and/or vacuum level
2005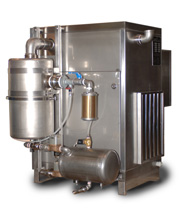 UV4 H Vacuum Pump
For vapor suction
Extraordinary water tolerance
2005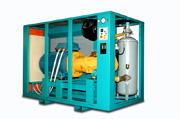 UR26 Compressor
160 kW air cooled, also for tropical climate
2004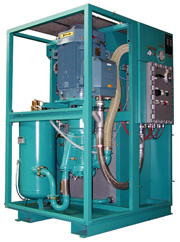 UR Explosion-proof Compressors
Tailor made ATEX units for petrochemical industry
2003
UR18 Compressor
110 kW air cooled
2002
UF40 Compressor, 250 kW
Largest air cooled rotary vane, with separate cooling cabin
2000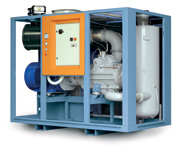 UV50 Vacuum Pump 2700 m3/h, 75 kW
World's largest air cooled, single stage rotary vane pump
2000
UR12 Compressor 745 m3/h, 75 kW
New 75 kW compressor (the UP12 was 90 kW) – CE certified and suitable for humid climates
2000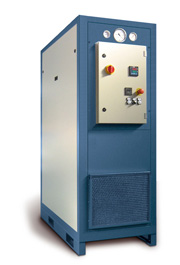 UV8 Vacuum Pump
462 m3/h, 11 kW
Evolution of the UV6, provides more capacity and efficiency
2000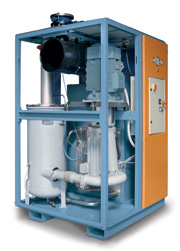 UV16 Vacuum Pump
971 m3/h, 22 kW
Evolution of the UV16, providing higher capacity and efficiency
1999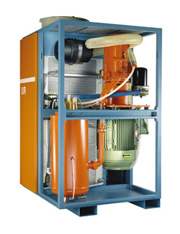 UR6-9 Compressors 355-550 m3/h, 37-55 kW
New CE-certified 50 HP compressor, suitable for humid climates
1998
T10 Compressor 68 m3/h, 7,5 kW
The T10 replaces the UR1, the smallest of the T series
1998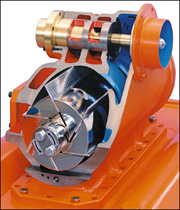 UF18-26 Compressor 1110-1525 m3/h, 110-160 kW
Cast iron base – Evolution of the previous UF18 model, with simplified structure and optimized pre-separation
1998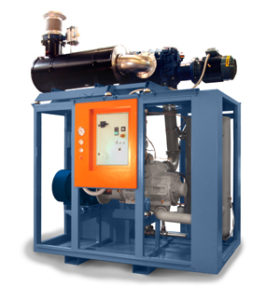 Double stage UV30 with roots pump, 3.700 m3/h, 0,05 mbar(a)
1998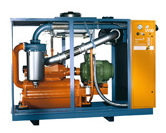 UV30 Vacuum pump 1775 m3/h, 55 kW
Maximum-capacity rotary vacuum pump with coolant injection system – with cabin and mono-block – no oil vapor emission. Very successful worldwide. – After 50 years the glorious V100 are finally replaced
1997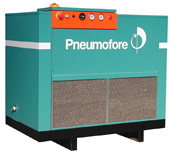 T20-30 Compressors 102-168 m3/h, 11-18,5 kW
Last small-scale models, completing Pneumofore's T Series. All models are air-cooled and have 1ppm of oil residual (15-25 HP)
1993
UF18-26 Compressor 1080-1480 m3/h, 110-160 kW
First model with iron base, noisy but provides outstanding performance
1993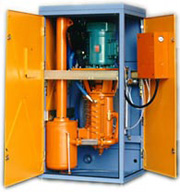 UV6-16 Vacuum Pump 428-942 m3/h, 11-30 kW
Rotary vane technology applied to vacuum pumps, air-cooled
1992
UR2-3 Compressor 103-166 m3/h, 11-18,5 kW
First rotary compressor with aluminium coolers in cabins
1991
UR1 Compressor 51 m3/h 5,5 kW
Final evolution into the modern aluminium cooler
1991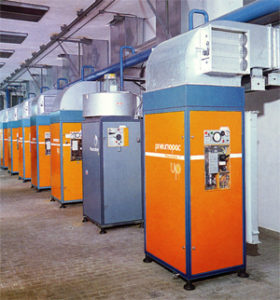 Heat Recovery is introduced as optional on vacuum pumps and compressors for the recovery of cooling air for heating purposes.
1990
Larger air-cooled vacuum pumps are refined in the 1990s to meet the needs of newly-emerging markets
1990
Robert's children Regula, Martin and Daniel Hilfiker, also an ETH graduate, join the firm at various points in the 1990's and contribute to modernizing the company's infrastructure. The T and UR Series air compressors are developed to satisfy a growing international demand for units capable of operating in extreme climates
1986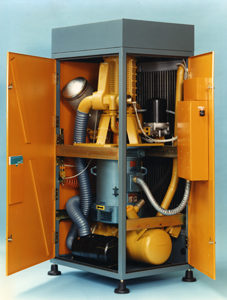 UP9-12 Compressor 530-745 m3/h, 55-90 kW
Restyling of the U9 axial fan with 2 speeds, for better thermoregulation
1986
UP1 Compressor 51 m3/h, 5,5 kW
Restyling of the U1, with further simplification
1985
UP3-6 Compressor 166-336 m3/h, 18,5-37 kW
Evolution of the U6, with better thermoregulation and electropneumatic control
1981
U9-12 Compressor 530-745 m3/h, 55-90 kW
Large-scale compressors with vertical mixture coolers and radial fans
1981
U1 Compressor 51 m3/h, 5,5 kW
Single shaft for the electrical motor, the rotor and the fan
1980
Focus of R&D concentrates on energy efficiency and environmental integration, key cost factors for any industry after the 1980s
1978
U3-6 Compressor 166-336 m3/h, 18,5-37 kW
First, and for 20 years the only, rotary compressor with vertical axis – Evolution of the UF6 with cabin – Wide coolers with round pipes and turbulators – oil separation with borosilicate cartridges
1970
UF3-6 Compressor 166-336 m3/h, 18,5-37 kW
First compressor with intensive coolant injection system, air-cooled. Produced after intense and in-depth collaboration with ETHZ research institutes, rewarded with international patents
1970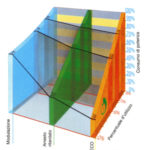 The patented technology of Intensive Oil Injection, developed in collaboration with researchers at the ETHZ, results in high-efficiency air compressors. From 1970s on, Pneumofore experiences strong growth and the development of new markets abroad
1965
FA3 Compressor 5 HP
Air-cooled – Vertical layout – Copy of 1937's FA15 – 5 HP motor
1964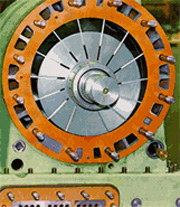 F360 Compressor
3720 m3/h, 500 HP
Last compressor designed by Pneumofore's founder Giacomo Hilfiker
1964
Alfred Hilfiker and Robert Hilfiker, a graduate of the Swiss Federal Institute of Technology in Zurich (ETHZ), assume leadership of Pneumofore in 1964. Work begins on numerous innovations: air-cooled compressors and vacuum pumps, vertical machine layout, tangential vanes, turbobooster for automobiles, and more
1959
F28 Compressor 280 m3/h, 41 HP
Prototype with F28 cylinder, 4-pole motor and iron base
1957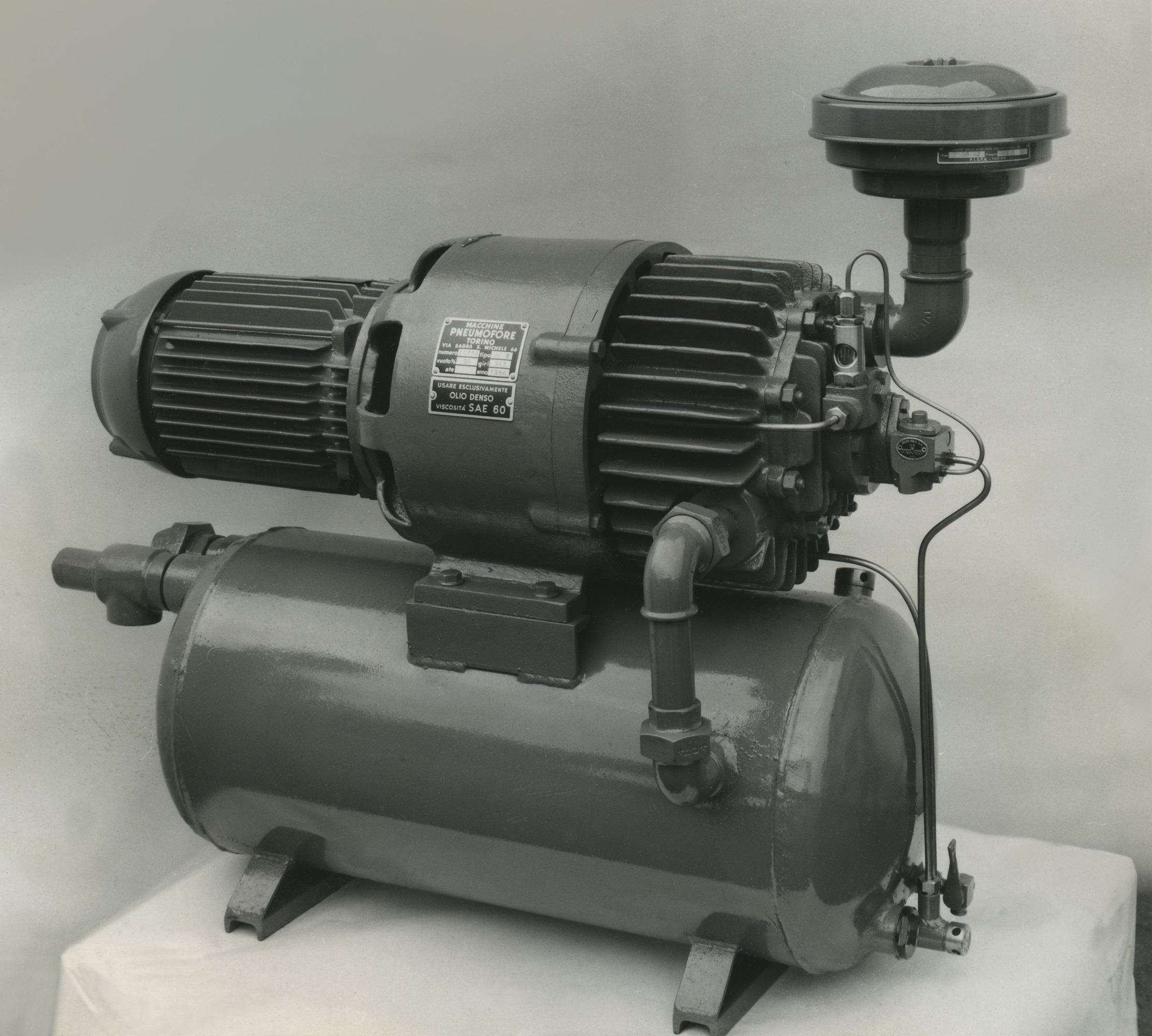 MSV2-9 Vacuum Pump + Blower 25-114 m3/h, 1-4 HP
New development of air-cooled mono-block vacuum blower pumps, mainly used for typography
1957
F200 Compressor 2080 m3/h, 270 HP
For many years the maximum unit power (300 HP) for a single-stage rotary compressor
1954
FB10 Compressor 95 m3/h, 17 HP
Air-cooled
1952
F120 Compressor 1237 m3/h, 170 HP
First Pneumofore compressor with sliding rings – Hundreds of these are still functionning all over Italy and Europe. The base was initially made in iron. In 1968 a cast-iron base was built for better air/oil separation and less noise
1949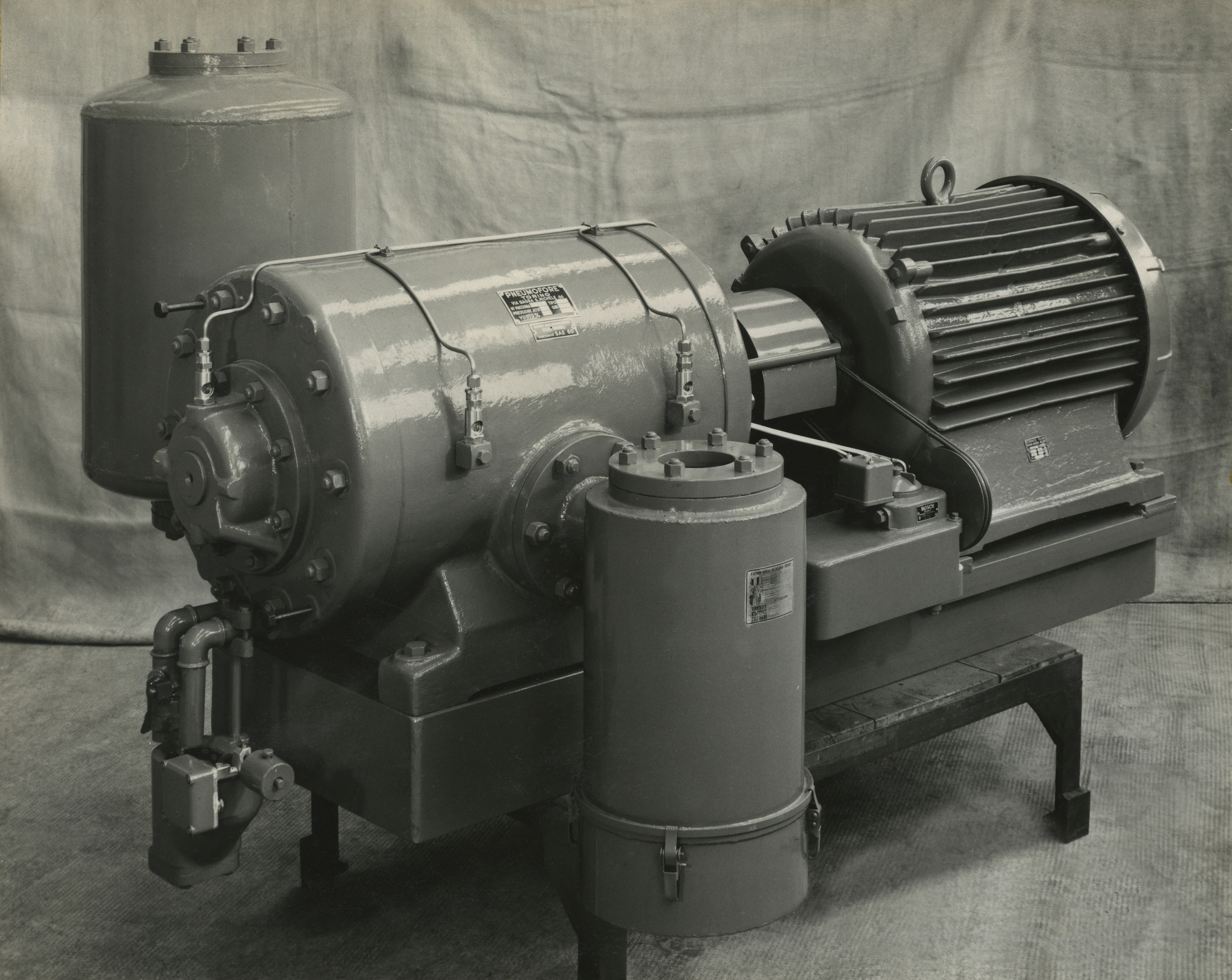 V100 Vacuum Pump 1220 m3/h, 35 HP
Development of a pump, which had been produced for 48 years and immediately obtained an unprecedented final single-stage vacuum: 14 mbar of residual pressure (98% vacuum)
1947
Z90-200 Oil burner
Heavy oil burner with turbo-fan and pulverizer cone, used in big buildings, cinemas and industrial plants
1943
FA7-19 Compressor
Air-cooled compressors in cast iron mono-block with cooling fins
1939
F28-40 Compressor 280-415 m3/h, 42-60 HP
Ten years later two new models of water-cooled industrial compressors with cast iron base are produced. Many of these are still functioning
1937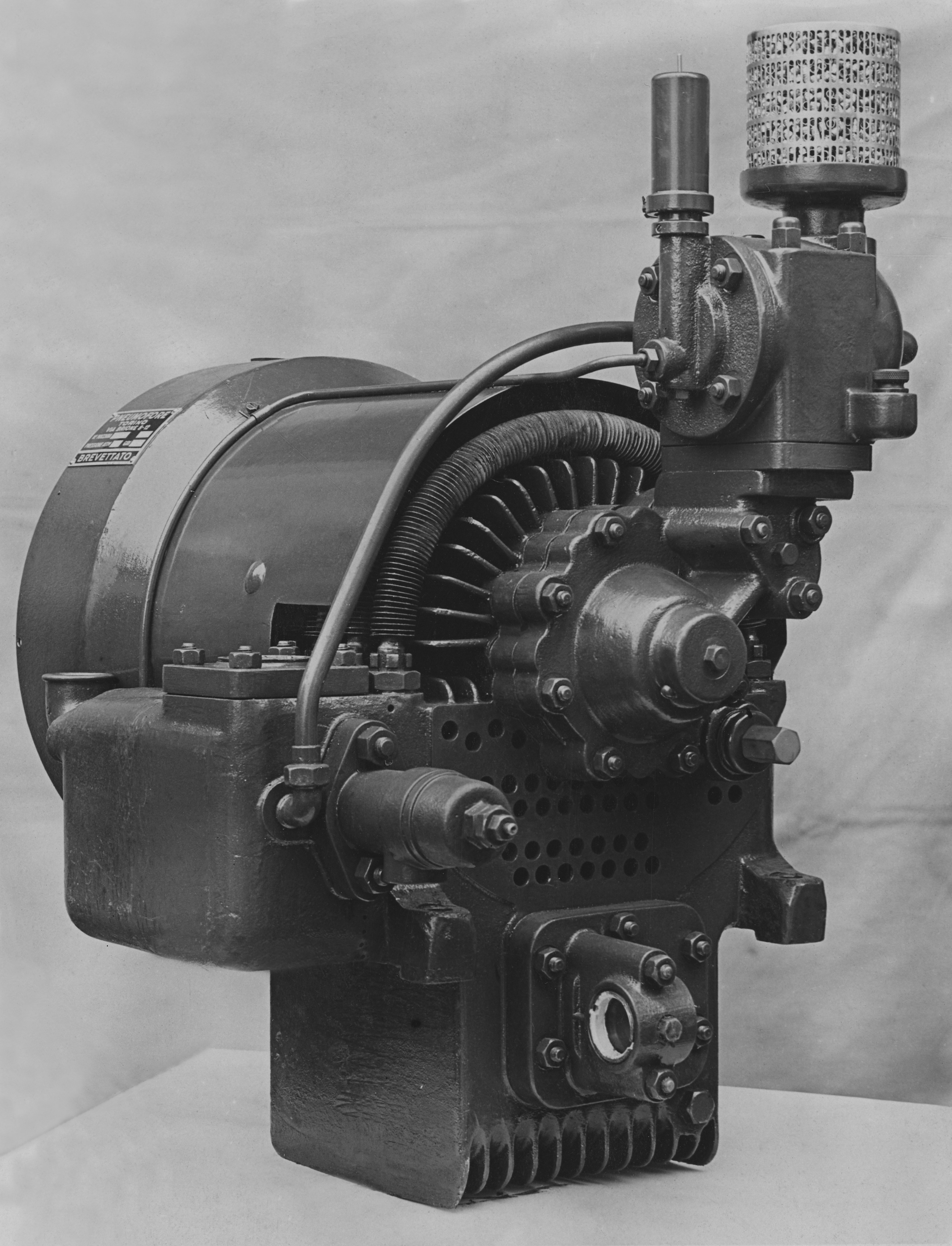 FA15 Compressor 2,5 HP
Vertical layout – First air-cooled rotary compressor with vertical layout, 2,5 HP
1935
E10-60 Oil burner
New series of mono-block heavy oil burners used for domestic heating
1935
F80 Compressor 765 m3/h, 110 HP
First model of the F Series, which significantly contributed to the Pneumofore history and supplied the heavy industry for decades
1932
FC9 Compressor
First air-cooled single-stage rotary compressor with oil injection system – 30 HP motor
1932
FC17 Compressor
Air-cooled
1932
SP0 Blower
New series of blowers for oil burners
1932
SP1 Blower
For oil burners. Major model of the SP0-1-2-3-4-5
1929
FM9-18 Compressor 93/181 m3/h, 15/30 HP
First water-cooled mono-block, single-stage compressor
1927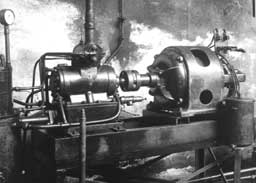 A12 Compressor – 7 bar, 10 HP. The very first single-stage compressor with coolant injection system – 25 HP – A unique, revolutionary solution created by Pneumofore's technicians, at a time when single-stage piston compressors were dominating the market
1927
V6/6 Vacuum pump
Double-stage vacuum pump, 980 rpm, 1,5 mm Hg residual pressure
1927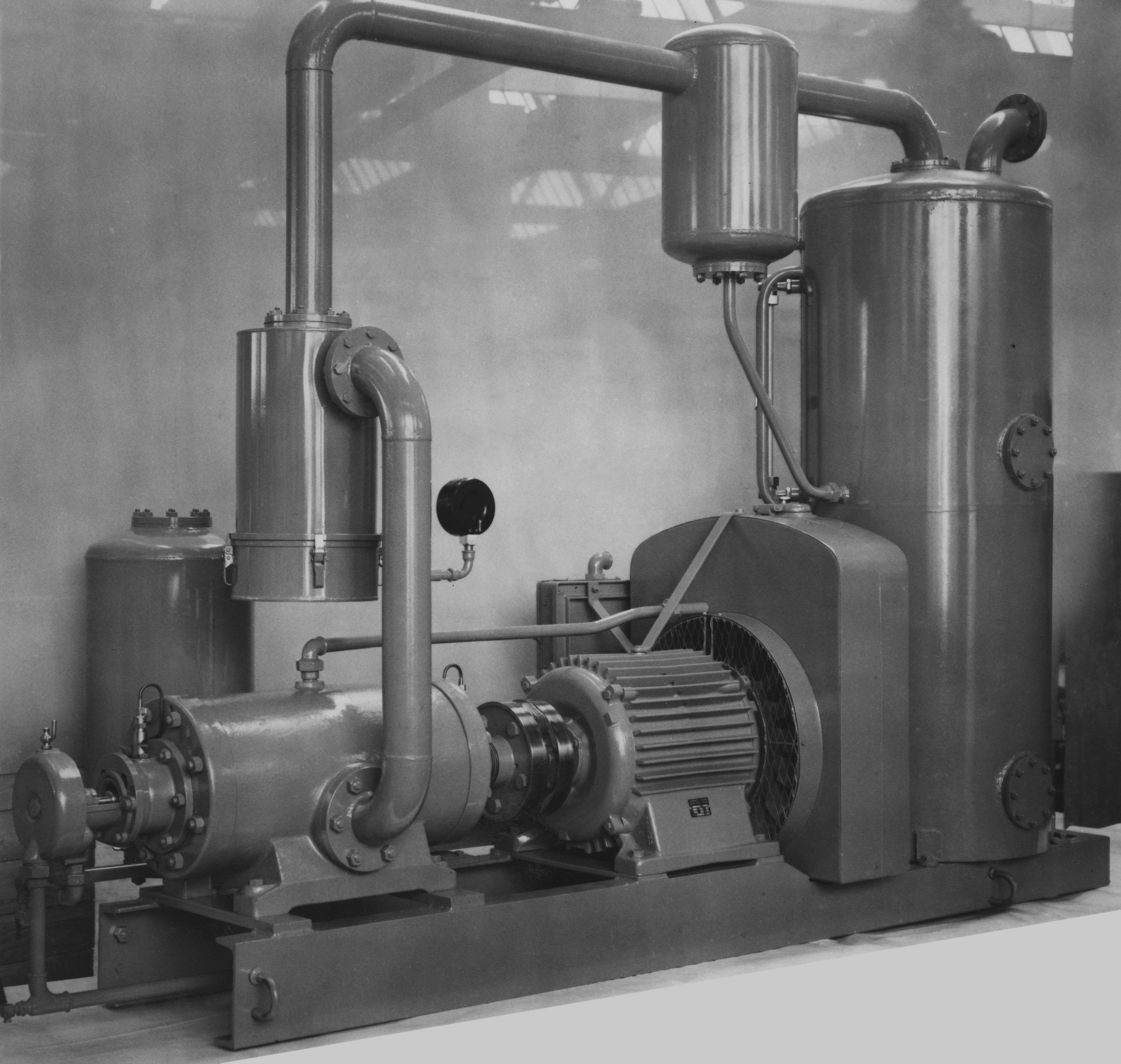 V45 Vacuum pump 524 m3/h, 15 HP
Double-stage – First medium-size vacuum pump, used for chemical industry and food manufacturing
1927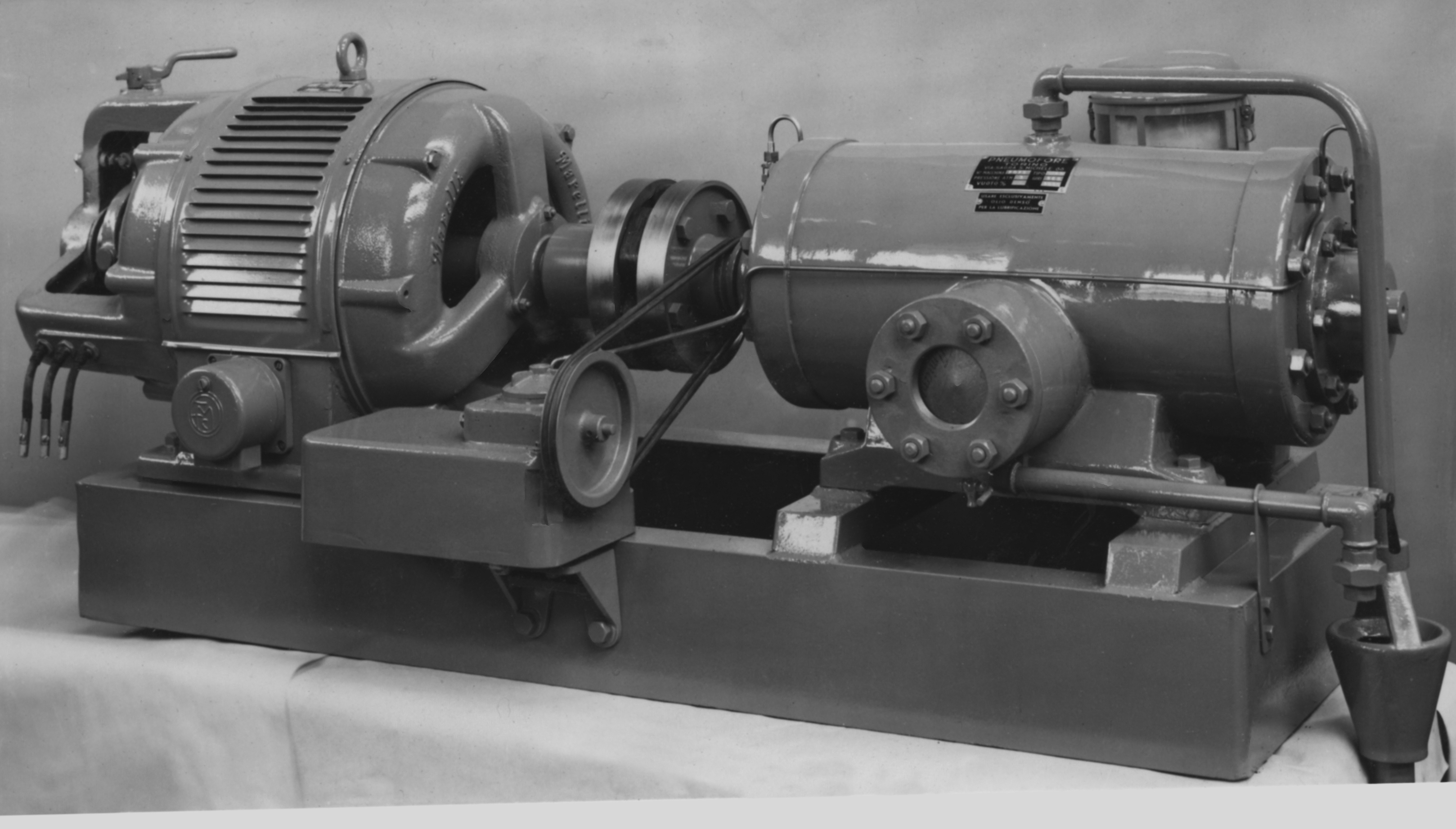 C45 Compressor 406-460 m3/h, 20-43 HP
Low pressure (2-3 bar) – Used in glass industry for bottle production
1927
SA4 Blower
Air-cooled S4 model replaces water-cooled C4 model, Pneumofore starts avoiding use of industrial water whenever possible
1927
F18 Compressor 180 m3/h, 30 HP
30 HP motor – Second, modified prototype of major single-stage rotary compressor
1926
S4-20 Blower
Used with heavy oil burners
1926
V4 Vacuum pump
Aluminium vanes – First of many V-MV-UV Series vacuum pumps
1926
V14-20 Vacuum pump 174-228 m3/h, 7,5 HP
Aluminium vanes – Pneumofore's innovative use of aluminium vanes remained unique for over 40 years
1925
C9 Compressor 91-102 m3/h, 4,5-11,5 HP
Low pressure – Series of compressors (2-3 bar), blowers and C4-9-20-35 vacuum pumps
1923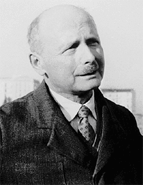 Jakob HILFIKER (1895-1964) founded Pneumofore in 1923