Since 1923 Pneumofore has designed and produced Rotary Vane compressors and vacuum pumps featuring original solutions. The constant efforts in Research and Development are at the base of the new K Series gas compressors.
The K Series gas compressors are the solution for gas treatment and processing applications that need high energy savings, low operational cost and constant efficiency over decades. With 2.5 to 10 bar(g) pressure range and up to 2690 m3/h, the K Series covers the gas compression requirements in many industries, from the oil&gas and energy sectors to chemicals, from the metal industry to food processing and more. The high-quality, sturdy design of these gas compressors meets the most stringent safety criteria, including the Atex directive for Zone 1. The K Series gas compressors handle a wide range of gases, including: methane (CH4), ethane (C2H6), carbon dioxide (CO2), nitrogen (N2), biogas and natural gas.
Pneumofore Rotary Vane technology, which is at the core of the K Series, ensures trouble-free operation, stable performance over the years and the lowest Life Cycle Cost available in the market.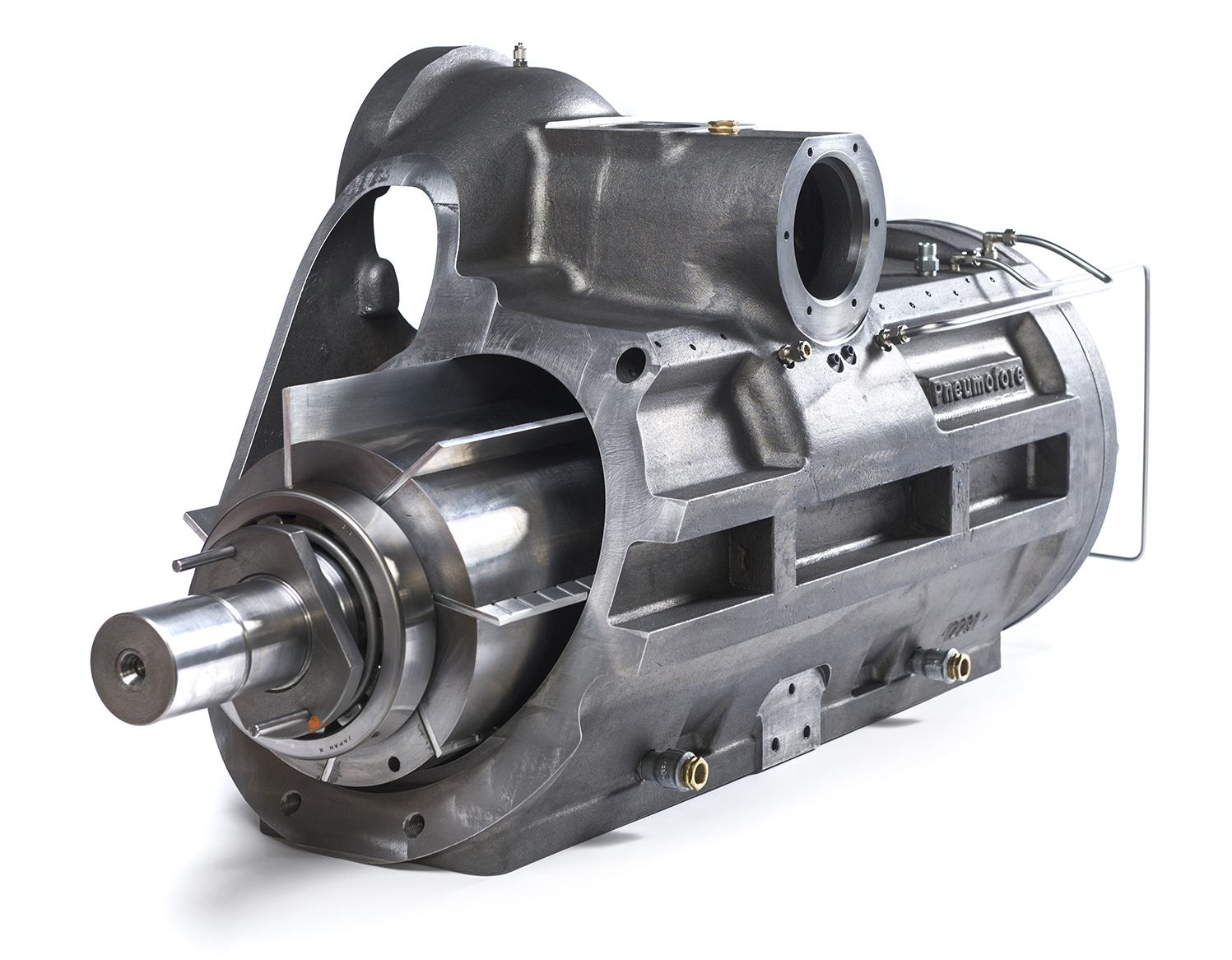 Compression volumes from 67 to 2.690 m3/h (Single stage) in the range of 2,5 to 10 bar(g).
Constant efficiency within the speed range.
"Plug and play" compressors, easy to install and integrate. All-included accessories available on skid.
Low rotation speed for low level noise and maximum longevity.
Heavy-duty design for continuous operation 24/7.
Certified for extreme and explosive environments.
Non-consumable vanes made of aluminum alloy provide active sealing, avoiding efficiency loss and minimizing cost of operation and maintenance.
Simple design for ease of maintenance.
Two bearings only and few moving parts for maximum reliability.
All-included accessories available on skid.
TECHNICAL DATA

Select a model

Select a model and swipe to the left for more data
* = Shaft power refers to pressures: 3, 7 and 9 bar(g).
Hz = frequency
cfm and m3/h compressed air flow rate at the rated pressure.
Performance data refer to air. The capacity and power depend on the gas composition.
At standard reference conform to ISO 8778: 1 bar(a), 20°C, 65% relative humidity
K – THE CORE SERIES: Models from K10 to K400 with a capacity range of 64 to 2.690 m3/h from 2,5 to 10 bar(g). Water or air cooled according to the customer's needs. All components are skid-mounted, ready-to-go. Atex certified II 2 / 2 G (Internal / External).
Variable Speed (VS) drive from 35 to 60 Hz to manage any variation of flow request.
Skid-mounted or optional sound-proof enclosure.
Off-skid electrical panel and control panel.
On-board monitoring.
Optional devices such as inlet and outlet filters, electrical motor and more.
Each K Series compressor is designed according to the specific gas composition and application.