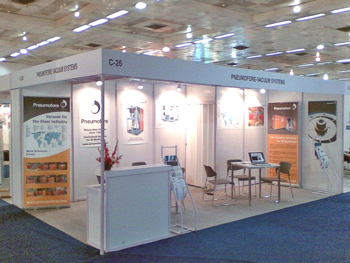 Glasspex India 2009
22-12-2009
The first Glasspex India exhibition, held in New Delhi from the 2nd to the 4th of December, confirmed India as one of the world leading glass markets. Glasspex represented a step ahead of any previous glass exhibition held in the country and the quality of exhibitors and visitors made these three days a very interesting time for everybody in the glass industry. In addition to the tradeshow, the 8th International Conference on Glass Technology, organized by AIGMF (All India Glass Manufacturers' Federation), have been given a number of technically specialized papers to a competent and interested public. Pneumofore held a presentation about "How to improve the glass forming AND saving energy", followed by many people, to explore in details the possibilities given by vacuum in both blank and blow side, showing the action of vacuum advantages with video clips. Pneumofore, after the interest received during Glasspex, looks forward to the next edition in Mumbai.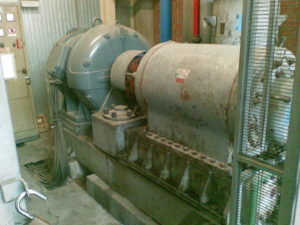 Celebrating 50 Years of Work
16-12-2009
An F200 air compressor from 1960 has been running round the clock ever since. Designed and sold by the first Pneumofore generation in the person of Mr. Jakob Hilfiker, this unit is the oldest moving object or machine still functioning at the "Crown Imballaggi" plant in Calerno, Italy. Almost 50 years of work and still in good shape. This is what we understand for durability of compressors.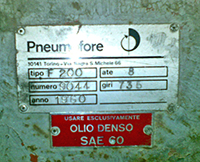 F200 dataThe F200 unit n. 9044 is water cooled, rotates at 735 rpm for 8 bar pressure. With minimal maintenance need and simple overhauling, this machine keeps on pumping air while other younger compressors fail to perform constantly over few decades only. Half a century life of a thermodynamical machine produced by Pneumofore is not a target, but a fact. "Life Cycle Cost: we always win", any question?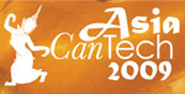 Asia Cantech 2009
25-11-2009
The technical conference for suppliers, can makers and fillers in the Asia Pacific region took place from 15 to 17 November in Bangkok. An interesting programme over 3 days with several keynote speakers from major manufacturers of the area such as Tata Tinplate, Rexam Beverage Can, Ball Asia Pacific and Saket Bhatia Hindustan Tin Works. In addition, 52 exhibitors and 22 technical presentations from suppliers and consultants. Pneumofore, in the person of the CEO, presented the "Centralized Vacuum Systems" for can production, with focus on the low Life Cycle Cost of proven UV vacuum pump systems, successfully operating in Asia with air cooling. Although vacuum pumps are auxiliary equipment, not machines directly installed in the production line, vacuum is understood as mandatory in every can manufacturing process. The use of inappropriate pumps based on liquid ring or screw technology is causing high operating and/or repair costs, which emerge only after few years of operation and motivate Production Managers to seek for simple, reliable and durable solutions for vacuum in their plants. With numerous references, Pneumofore has a consolidated and privileged technology and replies to the market demand with tailored solutions for trouble free vacuum over decades.

Glassman Middle East 2009
10-11-2009
The 2009 edition took place in the renewed convention and exhibition hall inside the World Trade Centre of Dubai from 8th to 9th November and, as usual, it has been a success in terms of attendance from all Arab glass key players during both days. This year Pneumofore shared a 36 m2 booth, together with other first class suppliers. The exhibition has been a good opportunity to meet many customers, such as Gulf Glass Manufacturing (KW), Consol Glass (ZA), Altajir (UAE) and Hindustan National Glass (IN), all confirmed to be satisfied with the quality and the reliability of our UV vacuum pumps. Moreover, since the human relationship in the Arabic countries is fundamental, this fair also allowed us to establish a personal connection to many potential Middle-East customers.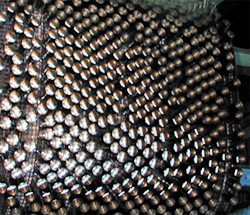 Can Industry Events 2009
28-10-2009
The Can Maker Summit in Dubai on 27th and 28th Oct 2009 will include Pneumofore as participant. The run for local production and minor imports touches also the Can Industry. Local references of vacuum pumps are found at Canpack Dubai, which is also a Pneumofore customer in Poland, Romania and UK.
Few weeks later, from 15 to 17 November, the Asia CanTech conference in Bangkok represents again a Meeting Point with interesting technical papers. Pneumofore will explain the advantages of Centralized Vacuum Systems in Can Production, as the major challenge of high speed and quality manufacturing requires up-to-date solutions for the reliable supply of all energy forms, including vacuum.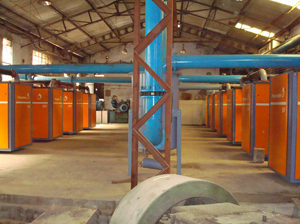 UV Pumps for HNGI
19-10-2009
Pneumofore, world leader manufacturer of rotary vane vacuum pumps and compressors, has successfully completed the technical start-up of ten UV50 vacuum pump units, core of the centralized system that will supply the entire vacuum needs at the Bahadurgarh plant, the most prolific Hindustan National Glass Industries (HNGI) facility in India. HNGI, the largest producer of container glass in the country, has chosen the UV50 vacuum pumps for their high capacity and durability and for the guarantee of drastically reduced energy and no water consumption. The centralized system is composed by ten UV50 single-stage air-cooled rotary vane vacuum pumps, fully accessorized, equipped with the special Variable Speed (VS) option, able to manage any variation of vacuum request by changing the motor speed and providing constant vacuum level at the IS machines. The entire system has a capacity of 32.000 m3/h with 900 kW installed nominal power.
(News appeared on international trade media)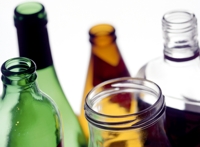 Focus 2009 on Glass Events
05-10-2009
The success of the past years in the worldwide Hollow Glass Industry motivates us to intensify our promotional presence by participating to all major Events. During 2009 business is low, this makes brains work better, we shall find solutions to survive till economy picks up again.
Pneumofore offers consolidated solutions to improve the vacuum systems with less power consumption for higher efficiency, without cooling water trouble, with higher reliability and durability. These criteria fit perfectly to the present global needs of reduced environmental pollution. With a strong engineering mind, dedicated to long term satisfaction of production requirements, Pneumofore puts now efforts in visibility to get known in all glassworks and our expertise is mostly welcome.
The glass events of 2009 with Pneumofore participation are: Gulf Glass in Sharjah (March) – Glassman Europe in Lyon (May) – Mir Stekla in Moscow (June) – Asean Federation Glass Manufacturers Conference in Yogjakarta (Oct) – Glass Problems Conference in Columbus (Oct) – Glassman Middle East in Dubai (Nov) – Glasspex India in New Dehli (Dec). Details are found in our Trade Shows section.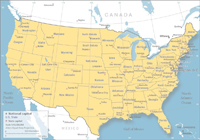 Pneumofore lands in USA
24-08-2009
In 2008 the Gallo Glass company, one of the largest glass container manufacturer in the United States, selected Pneumofore UV rotary vane vacuum pumps as the best choice for centralized vacuum needs at the IS machines. The UV units are designed for tough working conditions and constant operation 24/7 with the guarantee of the lowest Life Cycle Cost. Gallo Glass represents the first US glass reference for Pneumofore, leader manufacturer of rotary vane vacuum pumps and compressors, with dedicated solutions for glassworks worldwide.
(News appeared on international trade media)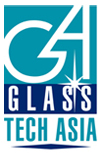 Glasstech Asia 2009
16-06-2009
The 2009 edition of Glasstech Asia was scheduled in Bangkok from 8 to 10 July. Unfortunately, when the organizers had conferred with key associations and exhibitors on the situation in the Thai capital, it was decided to postpone and move this event to Singapore.
It will be held in Marina Bay Sands, a new integrated resort, from 29 June to 1 July 2010. Pneumofore participated to the 2005, 2007 and 2008 edition, we are glad to meet you in Singapore in 2010.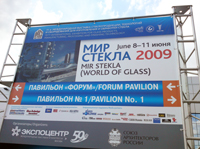 Mir Stekla 2009
14-06-2009
Once again Mir Stekla International Exhibition has proven to be the largest and the most representative trade show for glass products, manufacturing and processing technology in Russia, CIS and Eastern Europe.
Pneumofore has taken part in Mir Stekla four times, every year since 2006. This year participation was organized together with our official Russian distributor, Professional Tool. Despite the fact that the expectations were rather negative, the event exceeded all of them: it marked the return to full-scale work as well as strengthened the position of our company on the Russian market.
Even though the economic crisis had a particular impact on the Russian market, the 2009 edition brought together glass industry professionals from all Russia's regions, thus confirming this world's area to be the most significant market in terms of business potential.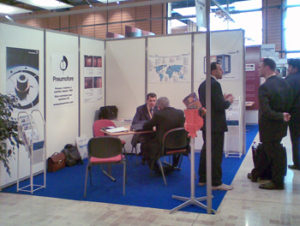 Glassman Europe 2009
15-05-2009
Despite the economical crisis, Glassman Europe confirms itself as a must attend event for Pneumofore. The fair took place on May 13 -14 in Lyon, France, and welcomed the most important companies in the glass industry. Pneumofore strengthened contacts with consolidated customers and explored new opportunities.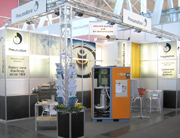 Hannover Messe 2009
06-05-2009
The largest industrial fair worldwide, the only with a wide range of products and services used in various sectors. An exception for Pneumofore, as we usually only exhibit at specific industry fairs on international level. Still, Hannover Messe is a unique happening where Pneumofore shows up as traditional, but innovative exhibitor since decades. Hall 26 was dedicated to pumps and compressors, but the global poor economical situation made several other prestigious and historical companies decide, not to participate. We made this investment which allowed us to meet there partners, customers and suppliers. Our presence stated our trust in the future of quality products offering a minor environmental impact, solutions for up-to-date centralized systems.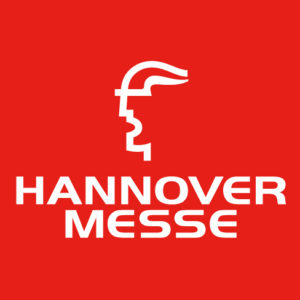 Hannover Messe 2009 – Preview
26-02-2009
Fix appointment for the constantly evolving Pneumofore is the participation to Hannover Messe, the international tradeshow that will take place in Germany from 20th to 24th April 2009.
In the past two years, the company consolidated its position as worldwide leader supplier of large sized vacuum systems, cooperating with big contractors and developing new applications, like the vacuum drying for gas & oil pipelines. To witness the continuous R&D, Pneumofore introduces the VS options for its vacuum pumps to manage variation of vacuum by changing the motor speed. This allows to keep the vacuum in the process as constant as possible. In Hannover, the company will also present the new redesigned A120 air compressor with its extraordinary features, able to produce compressed air from 2,5 to 10 bar(g) with low air temperature and reduced dimensions and noise.
Strong in its commitment to quality, efficiency, durability, service and customer satisfaction, Pneumofore welcomes investors looking for tailored made solutions to improve their vacuum and air compressor needs.
Through collaborations and skilled partners worldwide, Pneumofore is proud to offer sturdy constructed rotary vane machines for long term and continuous operations, easy to install and use, environmental friendly and with the lowest Life Cycle Cost in the market. Hannover will represent the very important European fair for Pneumofore and its products.
Visit us @ Hall 26 / Stand E36.
Glassman Europe 2009 – Preview
25-02-2009
Glassman tradeshows have become for Pneumofore a unique platform to consolidate existing business contacts and to explore opportunities on local and global markets. As traditional exhibitor, Pneumofore will present the latest vacuum solutions and technologies specially designed for the hollow glass industry.
Water and high power savings, with the guarantee of reliable and durable products, are the agenda when recommending Pneumofore centralized vacuum systems. The Lyon event will focus on the variable speed option for vacuum pumps that allows fine-tuning of the vacuum capacity and a constant vacuum level (mbar(a)) at the IS machine, no matter which mould size and type is used.
Pneumofore and its local distributor GEFI welcomes you at Stand 66 to find the proper vacuum solutions for your production needs.
(News appeared on international trade media)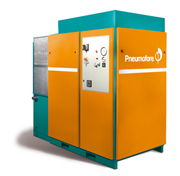 A120: the Air Compressor that Fits Customers' Needs
19-12-2008
Pneumofore, leading manufacturer of vacuum pumps and air compressors since 1923, constantly focused on product development to deliver the best air and vacuum solutions for its customers, presents the new redesigned A120 air compressor.
Coming from the A series of air cooled rotary vane compressors, the A120 unit appears with overall dimensions reduced by 20%, without any compromise on extraordinary performance and reliability. By cutting space installation needs, the compressor is ready- to-use and fits easily into industrial facilities. Despite the compact and ready-to-place cabin design, this rotary vane machine can be equipped with different motor sizes to produce compressed air from 2,5 to 10 bar(g). The A120.4 (4 bar) offers at 50Hz the flow range of 800 m3/h with a 75 kW nominal power motor, the A120.10 delivers 752 m3/h with 90 kW nominal power. The compressed air temperature is low thanks to large coolers, usually 10°C above ambient temperature, drastically reducing the air treatment processing costs. Adaptable to every production environment, the new A120 version emits the noise of 80 dB(A) only. The new features of the A120 result in a more compact and silent machine for strong energy savings, providing high performance and flexibility for industrial applications. As with all Pneumofore's rotary vane compressors and pumps, the engineering attention guarantees a compelling range of machines to drive down production costs, to reduce both energy consumption and environmental impact.
The A120 has been compared to several other air compressors, most based on screw technology. With this latest A120 version dated 2008, Pneumofore reinforces its technological leading position by further improving efficiency thus reducing the Life Cycle Cost of the 75 kW air compressor. The air end is designed for decades of operation, two bearings only where others need eight, compressed air purity with 1ppm coolant residual in the compressed air, simplicity of operation for extraordinary reliability and durability: state-of-the-art industrial equipment to fit the most demanding customer needs.
(News appeared on international trade media)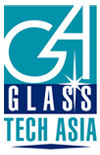 Glasstech Asia 2008 in Ho Chi Minh City
03-12-2008
Glasstech Asia 2008 in Ho Chi Minh City (Vientnam) is one of the most important events for the glass industry professionals, especially coming from Far East countries.
Today our UV vacuum pumps used in the forming process of glass bottles and containers represent the best solution for reliability and life cycle cost, this because Pneumofore managed to collect experience over more than 50 years in this application. Key hollow glass manufacturing companies like Malaya-Vietnam glass and Thai-Malaya Glass visited our booth and showed interest due to existing UV references in Malaysia, Vietnam, Thailand, India and more. At Glasstech Asia 2008, the leadership role of Pneumofore as vacuum pump systems producer for IS machines was confirmed.Glasstech Asia 2008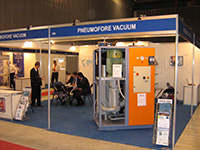 The air cooled UV16 vacuum pump at the Pneumofore stand attracted visitors with interest in the compact lay-out, ready to use installation and easy service accessibility. Usually the UV16 unit satisfies the vacuum requirement of an 8 x IS section machine. Modern double or triple gob IS machines deserve dedicated calculations for precise sizing. Here for, Pneumofore collaborates also with leading IS machines producers worldwide having the target to determine the most suitable design of the entire vacuum system. According to the organizers, the next edition of this relevant fair will be back in Bangkok, with Pneumofore as traditional exhibitor.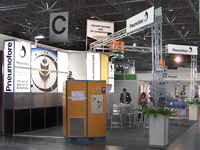 Glasstec 2008
25-11-2008
Glasstec 2008 has fully lived up to its reputation of being the glass sectors foremost trade fair throughout the world and has proved to be a meeting point for visitors from around the globe.
For Pneumofore UV vacuum pumps the moulding process of glass containers is the core business: in this tough round-the-clock heavy-duty application, Pneumofore managed to collect experiences over more than 50 years. Our position of worldwide leader of vacuum pump systems for IS machines was confirmed by many glass companies visiting our booth, especially coming from middle and far east where glass bottles and containers production is growing up. Pneumofore presented a vacuum system in operation, composed by the air cooled UV16 VS30, 1.165 m3/h variable speed rotary vane vacuum pump and the DVF125 demister filter. All visitors showed particular interest in the variable speed drive installed on UV16: its quickness and precision in managing any variation of vacuum requirement impressed both technicians and managers. Based on the feedback information received from a vacuum sensor and the vacuum level set in the control panel of UV16 (150 mbar abs typical in the hollow glass industry) the VS drive is able to keep the vacuum constant in the process by changing the motor speed.
(News appeared on international trade media)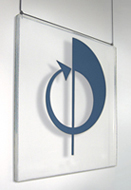 Pneumofore Turns 85
07-11-2008
CEO Daniel Hilfiker is happy about the results, is proud of his team. The 2008 turnover reached the one of the entire 2007 in mid October 2008 and the order book is complete while production is working full to keep delivery terms, the success is evident. With the yearly increase of turnover by more than 20% since 2005, Pneumofore stands today on a consolidated position as worldwide player in the global industrial vacuum and compressed air market. Longterm strategies, precise investments, the revival of entire departments, all this and more contributed to achieve this drive of motivation due to positive results. A dynamic company, a mix of multilingual and world-experienced professionals in engineering and sales to serve a demanding market with technical solutions from ex-proof underground mining, to extreme climate air cooling for glass, food and huge size space simulations for aviation and research. Quite challenging and interesting. A special thank you to those involved as customers, partners, suppliers and friends of Pneumofore.
(News appeared on international trade media)

Glasstec 2008 – Preview
23-09-2008
Glasstec 2008, the most important glass related fair in Europe, will be the perfect occasion to celebrate 85 years of history and success of Pneumofore, the leading supplier of vacuum systems for glassworks all over the world.
As traditional exhibitor at the event, Pneumofore will present centralized vacuum solutions for IS machines as well as air compressors, proven answers for the demanding needs of the glass industry. UV16Dedicated to durable and reliable technical content and with a constant focus on cost savings, Pneumofore designs vacuum system based on the specific needs of every customer, as integral engineering part of its offer.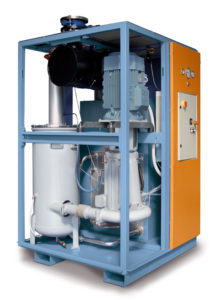 For the hollow glass industry, Pneumofore has developed the variable speed drive (VS) version of its UV vacuum pumps. These VS equipped units allow a constant vacuum level at the IS machine, no matter which mould size and type is used. At the 2008 edition, Pneumofore presents a vacuum system in operation, composed by the air cooled UV16 VS30, 1.165 m3/h variable speed rotary vane vacuum pump and the DVF125 demister filter.
Visit Pneumofore in to learn more about our technology, our solutions dedicated to the hollow glass industry and our effort to achieve the lowest Life Cycle Cost of our vacuum and compressed air systems. Later in 2008, Pneumofore will also exhibit at the Glasstech Asia fair in Ho Chi Minh City, Vietnam.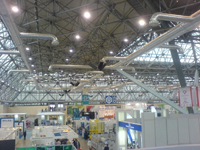 Good Vibes at Mir Stekla 2008
17-06-2008
The yearly exhibition in Moscow at the Expo Center facilities has become a must for glass related companies, an event of prestige with good return of investment. Pneumofore is a traditional exhibitor at this fair, numerous customers in Russia and neighbor countries are met during the exhibition days.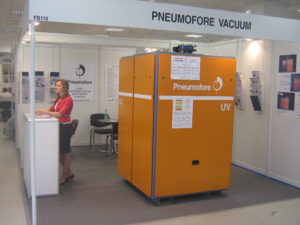 Practically only the 2 central days, 10 and 11 of June, where populated, although the fair lasted from 9 to 12 June.Mir Stekla 08The presence of exhibitors and glass makers from all over the world, with focus on European and Asian ones, keeps the level of this event on top of the major glass exhibitions worldwide, next to Glasstec Germany and few more. It has been a pleasure to participate, our booth was in the Pavilion Forum with one UV16 vacuum pump exhibited and we look forward to the 2009 edition.

Glassman America 2008
16-06-2008
Monterrey, in Mexico, has been the new location for the Glassman America Exhibition in 2008. Pneumofore has participated to the event and had the opportunity to meet the major glass makers from Central and South America. The fair also gave Pneumofore the opportunity to held a presentation on "the benefits of vacuum in glass moulding" attracting experts from several glass companies and explaining how a good vacuum can influence and improve the forming process in glass containers. In a world where the costs of energy and water are rising at an unpredictable pace, Pneumofore also had the opportunity to present to the american glass makers its air cooled vacuum pumps and energy saving solutions that have been fully appreciated. The event in Monterrey, in spite of an unusual show time, proved to be well attended with professional visitors and we look forward to the next edition.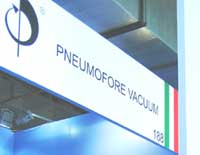 China Glass 2008
18-04-2008
Pneumofore participated to China Glass, Beijing from 10 to 13 April with a stand in the Italian pavilion and its local distributor Brocoo with headquarters in Wuhan – Hubei. The event gave Pneumofore a unique opportunity to introduce to the Chinese glass industry the rotary vane air-cooled vacuum systems with advantages as low maintenance and minimsl Life Cycle Cost. The Chinese industry, with a particular eye on acquisition and maintenance costs, found Pneumofore's sale proposal and solutions quite interesting. The well organized fair was visited by numerous technical skilled people and key players of the industry. Pneumofore is planning to exhibit again at China Glass 2009.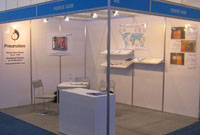 Gulf Glass 2008
25-03-2008
The annual fair Gulf Glass took place in Sharjah, UAE from 18 to 20 March. Pneumofore exhibited for the second time. The event had good success and resulted for Pneumofore in direct contact with clients in the area. The Persian Gulf region is experiencing constant growth and developments with a number of ongoing large projects.
Pneumofore, as the only producer of air-cooled vacuum systems in the world, succeeded once again in promoting the advantages and economic returns of modern vacuum technology. Also in this area with considerable water limitations, the air-cooled solutions are highly appreciated.

Glass World Expo 2008, India
14-01-2008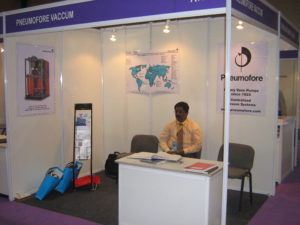 The Glass World Expo in Mumbai from 8 to 9 January has been very interesting. The event was well organized and attracted numerous important players of the Indian glass society, which offered the opportunity to face and discuss investment programmes. Pneumofore presented again its range of air-cooled vacuum systems for the hollow glass industry, the response was a great success. A variety of contacts with high importance were obtained and analysed during and after the fair. It is our intention to participate to the next edition of this event. With over a billion people, India is one of the major glass consumers on world level. PN_glassworld_08_logoRapid growth, continuous increase in request of glass packaging together with the enormous export capacities of the country, all these issues resulted in a significant extension of the national hollow glass market. Today the Indian glass makers are working overtime to keep up with requests.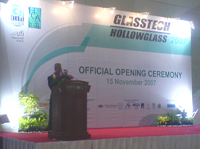 Glasstech Asia 2007 in Bangkok
18-12-2007
The Hollowglass Asia 2007 fair has been part of the Glasstech Asia exhibition in Bangkok at the Impact Arena from 15 to 17 November 2007. The participation of Pneumofore was assisted by the local partner World Instrument. Several glass technicians from Thailand and neighbor countries were invited and joined the presentation and discussions regarding "Benefits of vacuum in bottle production" within the technical seminar.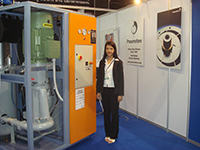 Once again, only Pneumofore exhibited one pump for IS machines, so that operation and design could be analyzed practically. With the raising importance given to air cooling wherever possible for industrial equipment, the UV vacuum pumps match the markets requests, being designed also for operation in hot climates, as clearly demonstrated since years in various glassworks of the area and in Malaysia, Vietnam, Sri Lanka and more. The next venue is planned in Vietnam with the participation of Pneumofore as only exhibitor specialized in modern solutions for vacuum and compressed air used in hollow glass production.
РУССКИЙ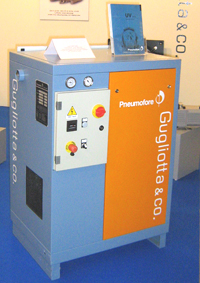 Foodtech 2007 in DK
03-12-2007
Pneumofore was present at Scandinavia's largest fair for food and pharma technologies in Herning, Denmark from 13 to 15 November together with the local distributor Gugliotta & Co. The highlight of the stand was the Pneumofore UV4 H vacuum pump (5,5 kW, 250 m3/h) with water vapor suction capacity of 17 kg/h @ 50Hz. This revolutionary vacuum pump was introduced to the audience with success, a large number of visitors was highly interested, in particular those evaluating to change their liquid ring vacuum pumps with an air-cooled solution. Motivation herefore probably also is the local high cost of 0,07 Euro for each kWh and up to 4,8 Euro for one m3 of water.
Avoiding cooling water used by liquid ring pumps allows important savings, also the minor electrical power consumption contributes to achieve the huge yearly operational cost reduction. Several applications in the food industry, such as cheese and butter production require up-to-date vacuum solutions for their continuous, trouble-free operation. The perception of the market was that Pneumofore offers with the UV H vacuum pump a unique revolutionary solution for the dairy and many other industries, as we count a large number of important and satisfied references in the worldwide food industry.
Dansk

Semicon Europe 2007
10-11-2007
The Semicon 07 Exhibition in Stuttgart from 9 to 11 October was one of the most important events related to the semiconductor industry organized by the global industry association SEMI. Technicians, vacuum coating experts and people involved in high-tech processes attended the fair looking for reliable machines and how to improve productivity. Just industry, the new Pneumofore partner in Germany, set up a stand including a UV16 unit for vacuum service facilities. Within the Semiconductor market, Infineon is an important Pneumofore customer in the Germanic area where important microelectronic networks are growing day-by-day. Pneumofore is ready to overtake stringent tasks according to semiconductor production requirements: reliability and low Life Cycle Cost. Since Just Co. has a long tradition in vacuum applications for semiconductor industry, this Semicon Fair edition was the starting point for a great profit-making collaboration.

Ultrapropre 2007 in Grenoble, France
02-11-2007
The Ultrapropre 2007 from 16 to 18 October is a fair dedicated to cleaning and contamination control processes. The first edition of the fair, will be a meeting point for different industrial fields: aeronautics, electronics, pharmaceutics, medical, laboratories and many others.
Ultrapropre will be held in Grenoble, France, which plays a key role in high technology and potential investments as well explained on the website presentation www.ultrapropre.com.
With its great expertise in the rough vacuum generation for centralized systems, Pneumofore is enthusiastic about the participation due to its importance in the before mentioned industries where UV series vacuum pumps are already in operation. In collaboration with our local French distributor, Gefi vide – surpression, Pneumofore will be present on stand G-4.

Vacuum Tech & Coating Expo 2007, Milan 3
15-10-2007
The VTE 2007 was the first international appointment in Italy for vacuum and related technologies.
PVD and CVD deposition processes are in evolution and the industry is increasingly turning the centre of attention to these processes. Additionally, manufacturers of vacuum plants and vacuum pumps are constantly looking for improved solutions to produce high quality vacuum systems with the lowestUV8 B Life Cycle Cost.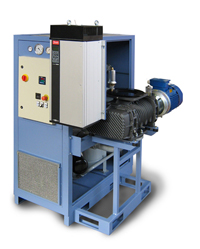 Pneumofore is in the possession of excellent experience and know-how in rotary vane technology and produces high quality vacuum pumps which easily match industrial metallizing systems. During the VTE 2007 a new UV8 model was presented. The 500 m3/h UV8 vacuum pump was coupled with a 2500 m3/h roots pump supplied with inverter and electronic control device. See picture on the right. The double stage system was designed for short evacuation time and low residual pressures (1×10-2 mbar). Several vacuum coating experts appreciated the Pneumofore vacuum pump and the double stage system presented, due to easy maintenance and extensive warranty.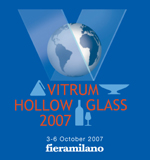 Vitrum Hollow Glass Exhibition 2007
12-10-2007
The Vitrum 2007 Exhibition in Milan from 3 to 6 October represented a forum related to all aspects of hollow glass production. The perfect combination with VTE (Vacuum Tech & Coating Expo), one of the most important Italian events for glass industry, was thought to be stimulating for visitors attracted by impressive machines for flat and hollow glass production. With the exhibition of a UV16 pump, Pneumofore was the benchmark as provider of large vacuum systems. Although we expected more visitors, Pneumofore had the leadership confirmation as designer of industrial rough vacuum solutions. Some historical customers visited us, and they were absolutely convinced to continue to rely on Pneumofore.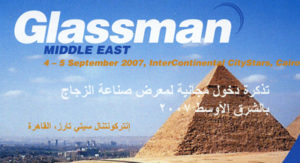 Glassman 2007 in Cairo
17-09-2007
Large UV pumps run trouble-free since years in Egypt, with air-cooling only. Even more success is expected in the future due to the good response of the fair and the presence of our local agent.
The Glassman Middle East exhibition and conference, held in Cairo from 4 to 5 September, was an impressive exhibition dedicated to the glass industry in Egypt. It represented a perfect meeting point for glassmakers from Middle East, North Africa and Europe. Visitors coming from throughout this dynamic and rapidly developing region had the chance to meet a wide range of international suppliers of glassmaking equipment.
The CEO of Pneumofore Eng. Daniel Hilfiker contributed with the presentation about the importance of vacuum in hollow glass production with special focus on high efficiency, energy savings, no water need and low Life Cycle Cost. An important moment was the discussion between some of the most important Egyptian specialists of this sector and Mr. Hilfiker also due to the several pumps present in Egypt at Misr Glass Manufacturing and Middle East Glass Manufacturing.
РУССКИЙ
HI Industry in Denmark
16-09-2007
The Pneumofore partner for Denmark is Gugliotta & Co. with the regular attendance to HI Industry fair, which took place from 5 to 7 September 07 in Denmark. The picture shows the UV4 vacuum pump as key exhibition item, the unit was presented open to see the inside: easy accessibility and quality components allow reliability and easy maintenance. Several success stories resulted from the collaboration with Gugliotta & Co., especially in niche markets, thanks to the extraordinary competence and experience of Mr. Gugliotta.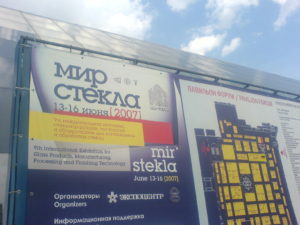 Pneumofore at Mir Stekla 2007
02-07-2007
Pneumofore participated in one of the most important glass exhibitions this year, Mir Stekla, in Moscow from 13 to 16 June 2007 with our local partner and exhibited one air-cooled rotary vane vacuum pump mod. UV16 in operation with 22 kW, 961m3/h at 50 Hz.
This exhibition was successful: once again we confirmed our leading position in vacuum systems for glass production by closing the contract for an important Russian group, owner of the 3 big glassworks in Russia, Byelorussia and Moldova. The start up of new lines of these plants is planned for 2007 / 2008.
Pneumofore is present on the Russian glass market with important references like Sisecam / Ruscam, Remtara, Vedapak and worldwide with key players like Saint Gobain and Owens Illinois. Russian customers choose Pneumofore systems as the result of long-term analysis of new investments with a focus on high durability, productivity, efficiency and reduced costs due to no water consumption (no filtration of the cooling water) and drastically reduced power consumption. In fact Pneumofore supports the Kyoto Protocol in terms of reduced electricity consumption and environmental impact: criteria that are becoming more and more important also for the Russian market. The question of spending more on higher technology is answered positively in the vast majority of cases.
Because Pneumofore offers today the solutions for the challenges of tomorrow.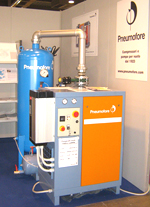 Vacuum for the Pasta Industry: SIAB 2007
07-06-2007
At Siab 8th International Techno-Bake Exhibition in Verona, Italy from 5 to 9 May, Pneumofore exhibited for the first time, welcoming the opportunity to put focus on one of the most important applications of our air-cooled rotary vane vacuum pumps, namely the food industry.
Pneumofore is proud of counting several references in the world-wide food industry as well as in the Italian pasta industry. By reducing the humidity of the dough, vacuum plays an essential role in the production of pasta. The influence of the vacuum degree on evaporation and on relative humidity content determines the high quality of the finished pasta. Facts show that the quality of the pasta has been improved for all installations thanks to the UV series air-cooled rotary vane vacuum pumps, with capacities ranging from 250 to 2700 m3/h and 5,5 kW to 75 kW @ 50 Hz. The other popular application of UV units is the bread baking process with vacuum.
Displayed on the Pneumofore booth were the UV4 H vacuum pump for water vapour suction in operation with 250 m3/h, 5,5 kW and the UV16 with 971 m3/h, 22 kW @ 50 Hz. Presenting the vacuum pumps gave visitors the possibility to touch, see and to better understand the benefits of the UV series like energy savings, durability, reliability, efficiency and the lowest Life Cycle Cost on the market.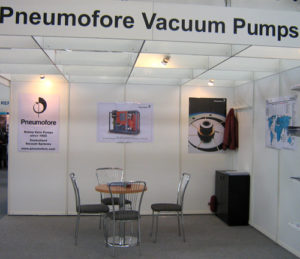 Glassman Europe, Prague
9-10 May 07 16-05-2007
Pneumofore participated in the exhibition and conference with the local partner and once again the Glassman show confirmed itself as being an important forum for key decision makers in the glass industry. The President and CEO of Pneumofore Eng. Daniel Hilfiker contributed with the presentation 'Benefits of Vacuum in Bottle Production' with important messages for hollow glass producers:
Depending on the applied IS technology, vacuum can be relevant or absent. Many hollow glass plants world-wide still run without the support of vacuum, as additional form of energy to improve the moulding process. Still, starting from a certain complexity of the glass container like for higher 'esthetical' quality standards as required for high end perfume bottles, sophisticated engravings or for changing wall thickness, vacuum does strongly influence the moulding process. Besides reduced rejection rate, also moulding speed is improved. Presentation at Glassman Europe 07Different vacuum pump solutions and practical examples were explained by Pneumofore, the world-wide leader of vacuum systems for glass works.
The example of the Gerresheimer factory in Momignies, Belgium states productivity increase of 6% since the implementation of vacuum on their IS machines. Provided vacuum is present, Pneumofore does engineer a dedicated solution for the long-term, durable and efficient design of the vacuum system. The frequent mistake of considering purchasing price only without analysis of additional costs can generate unpleasant surprises down the way.

SVC Conference and Exhibition on Vacuum Coating
07-05-2007
The SVC 50th Technical Conference and exhibition held in Louisville, US from 28 April to 3 May, represented a forum related to all aspects of vacuum coating technologies including surface engineering, and a vast range of technological applications.
Apart from the exhibition, the Large Area Coating and Vacuum Web Coating sessions were very interesting for people involved in vacuum process control and vacuum equipment use and maintenance.
Specialized attended both the conference and the exhibition with the primary target to show benefits in centralized vacuum systems for the vacuum coating industry. Large Area Coaters and directors of many large plants present at the event were not yet ready to put this revolutionary idea into practice. However, Pneumofore's UV vacuum pump series arouse the interest of many attendants for the pumping speed characteristics and the design. Pneumofore forecasts the coating industry to be successful and plans to participate in SVC events in the future.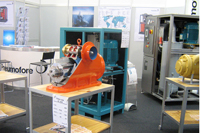 ComVac hall at Hannover 2007
24-04-2007
Pneumofore appeared in the 2007 edition of the largest industrial fair with a reduced booth surface but a larger range of products. We exhibited several rotary vane air-ends, from the A10 air compressor to the UV50 vacuum pump. As complete unit our guests could see and touch the A30.4 compressor and the UV8 BF vacuum pump. Being specialized in tailored solutions for niche market applications or extraordinary tough operational circumstances, Pneumofore did not present ordinary solutions like the majority of the exhibitors in the ComVac hall. The A30.4 air compressor has 15 kW installed nominal power for 50 Hz operation from 2.5 to 4 bar with 175 m3/h capacity, thus a dedicated motor for reduced power consumption, avoiding the energy wasting pressure reducer normally installed in screw units. The A series air compressors were in fact the highlight of 2007, since each model has three different motor sizes for the three pressure ranges from 2.5 to 4, from 4 to 8 and from 8 to 10 bar. Air-cooling is standard also for installations in hot climate countries with ambient temperatures up to 50 °C, therefore also the supply voltage and frequency can vary significantly. The UV8 BF (seen on the upper picture) is a stainless steel version for applications in food and chemical industries. In particular, the BF extension stands for Beer Filling, an application where liquid ring pumps are easily replaced with extraordinary short return of investment durations.
Presenting the core elements of our machines naked was a successful idea to attract more visitors seeking for PN_Hannover_airendsalternatives to rotary screw air-ends. After several years of operation and repair jobs, many companies assembling air compressors around the world, know today the limits of the screw technology in terms of reliability, durability and efficiency. Some customers operating Pneumofore equipment thought to improve their technological machine park by buying screw compressors, but now, after about five years of 24/7 operation, speak 40.000 hours, they return to the supplier of the 'older' technology. Simply because their 20 years old Pneumofore vane machine still runs trouble-free while the latest purchased screw compressor generates impossible high repair costs, like the replacement of the air-end.
Hannover fair is the platform to be for the launching of new industrial products. We used to be there decades ago, we look forward to meet you again in 2009.
Innovation is evolution !
РУССКИЙ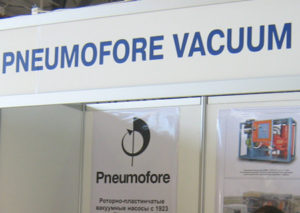 Neftegasexpo 2007
17-04-2007
The Oil, Gas and Energy industry is a basis of the development of modern society. Prosperity of the population, activity of other industrial branches and position of the country in the world arena depend a lot on its efficiency. It is expected that in the next thirty years the demand on all kinds of energy resources will have a significant growth. According to the data given by the International Energy Agency, oil and gas will preserve their dominant positions. Simultaneously, Russia as a leading energy resources exporter will strengthen its positions.
Due to these reasons Pneumofore participated in the fair Neftegasexpo 2007 in the context of the 7th International Forum "Russian Oil, Gas and Energy" taking place from 10 to 12 April 2007 in Saint-Petersburg. The exhibition is one of the most respected federal events of the industry, held annually on the eve of the Petersburg International Economic Forum. It gathered chiefs and estimated specialists of the ministries and administrations, governmental control organs, oil, gas and energy companies, industrial enterprises, banks and investment funds, project and scientific institutions.
Pneumofore exhibited in collaboration with the local representative with headquarter in Saint-Petersburg and branch office in Moscow. In 2006 Pneumofore developed and constructed the mobile vacuum system for gas pipeline drying for a daughter company of Gazprom. The results of the application have been vast and the project confirmed Pneumofore as a leader in research and development of rotary vane vacuum pumps based on more than 80 years of experience. We are looking forward to collaborate with new local and foreign companies operating in the area of gas and oil pipeline construction for their pipe drying applications.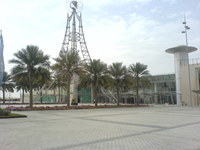 Pneumofore Exhibiting at Gulf Glass 2007
10-04-2007
The first edition of this fair dedicated to the Middle East Glass Industry has been a success. Exhibitors and visitors met at the prestigious Sharjah Expo Centre in United Arab Emirates, see picture. Several local investors plan impressive new Glass plants, both flat and hollow. Pneumofore exhibited in collaboration with the local representative Toshniwal Brothers, having its headquarters in Madras, India and the newly opened branch office in Dubai. Now it is about installing air-cooled vacuum pump systems to replace liquid ring pumps running with 37 °C cooling water temperature. With ambient temperatures up to 55 °C, water becomes very valuable. At the same time, air-cooled solutions for industrial machines represent a serious challenge. Pneumofore looks forward to collaborate with local glass specialists and to participate to the next edition of this unique exhibition in the Middle East. www.glassinthegulf.com.
РУССКИЙ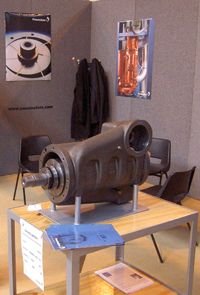 Practical Vacuum Fair – Coating and Semicon applications
08-03-2007
Coating processes are frequent in the semicon industry, the Practical Vacuum fair finds place in combination with Machine Building, Drives & Automation incorporating PneuMotion, IPOT, Machine Vision and Displays Technology, Mtec- Sensors, Measurement & Instrumentation featuring Industrial Networks. The 2007 edition took place in Birmingham NEC, UK from 14 to 15 February.
Still, rough vacuum is distant from the needs of coating applications, which base on 10-5 mbar(a) pressure or less. Every high vacuum application goes through the rough vacuum or first vacuum stage and modern systems base on the centralization of rough vacuum. Depending on the specific application, several more pumps are operated in order to achieve the required vacuum level. With the coating industry being reserved for few high tech companies only, this fair did not attract many visitors but allowed to get in touch with other OEM and specialists of this high evolved and continuously evolving industry.www.practicalvacuum.co.uk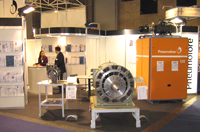 Emballage Fair 2006 Report: About Centralization
22-02-2007
With the booth well located in the hall 5a, Pneumofore offered during the world famous Emballage fair in Paris 2006 edition a true alternative for industrial vacuum systems centralization. Because the trend of the packaging industry is to run few large vacuum pumps instead of several small on-board pumps. Many are the advantages of the centralization: it eliminates the noise, eliminates the heat production and the exhaust fumes of on-board pumps.
Maintenance is done easier, back-up solutions allow the trouble-free production without worries for the crucial vacuum generating equipment. The size of such centralized vacuum systems is now sufficient to consider also the industrial UV pumps, specially because of all other solutions presented by competing companies are centralized yes, but with many pumps as per picture below.
The present status analysis of the packaging industry shows large business potential for Pneumofore vacuum equipment. With the industry mature for centralization, UV pumps do now truly centralize in industrial terms by installing one pump where competitors need at least three. The existence of the UV50 with max 3200 m3/h, variable speed option, ready-to-run design and lowest LCC, is evidence of Pneumofore prestige also in the demanding and growing packaging industry.
Pneumofore 2006 Review
19-01-2007
Pneumofore's tradition of innovation continues to confirm itself as an appropriate and challenging philosophy. Throughout 84 years of active innovation, many of our products have evolved into unique, unrivaled solutions. Our UV50 model, the world's largest air cooled rotary vane vacuum pump, provides a complete statement of leadership in rotary vane technology.
Through continuous evolution and a modern spirit, Pneumofore shows a youthful energy that leaves a number of larger rotary vane companies with decades less experience looking tired and dull. Though research and development cost considerably, we strive in developing new machines for the challenges of tomorrow. And again, all Life Cycle Cost comparisons made during 2006 confirm Pneumofore machines as the most beneficial solution, since it represents the lowest total cost of industrial investment goods in the form of air compressors and vacuum pumps. Customers driven by low purchasing prices, and therefore high costs of maintenance and energy use, remain absent from our growing list of references. Customers who choose Pneumofore solutions rely on facts rather than promises. A family-owned operation with three generations of Swiss engineers producing 55.000 machines is a track record they can trust and appreciate.
Quality pays. The total costs for warranty covered by Pneumofore remain below 0,8% of the turnover, largely below what is expected of ISO9001-2000 and 14001 quality certifications. We consider our quality of production and our quality of service as integral values, and not merely a method or procedure. The export of Pneumofore machines was 36% of the turnover in 2002, while in 2006 it was 58%. In 2006, turnover increased by more than 20% – more facts showing we're on the right track with our principles.
Higher sensibility towards environmental issues, both on the popular and political level, strongly support Pneumofore's success. Years ago, we could not count on most of our customers understanding long term environmental impact. Today, the law demands radical improvements in lowering CO2 emissions caused by energy consumption. In this point, Pneumofore empowers its customers with the highest available energy savings. At the core of Pneumofore systems, the constant high efficiency and trouble-free performance of thermo- and fluid-dynamical machines provides extraordinary reliability and durability over hundred thousands of operation hours with very easy maintenance. And a Pneumofore rotary vane air end can be repaired over and over again. This is not possible for most other technologies that are more popular due to their lower entry price, but prove to be far more costly in the long-term, both financially and ecologically.
Free global markets set new challenges for the future, such as reducing the planet's damage caused by industrial air compressors and vacuum pumps. With our determination to win any Life Cycle Cost comparison and to provide the market with higher-evolved technology, Pneumofore is a fierce competitor in this arena.
РУССКИЙ
Français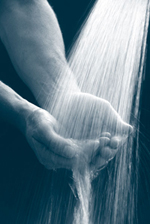 Water Importance
18-12-2006
Since the beginning of human history, development of civilization has been dependent on the availability of water resources. A higher quality of life and a better public health are strongly connected to the improvement of water management. But since mid XX century the impact of human activities on the environment is increasing considerably and we're stretching our water supplies to the breaking point. Water prices will keep on raising. Pneumofore is considering the present situation relevant also for industrial investment goods. Therefore we are committed to design air compressors and vacuum pumps with the lowest Life Cycle Cost. This includes all possible efforts to avoid the use of water for machine cooling purpose.
The history of human civilization is entwined with the history of the ways we learned to manipulate water resources. The earliest agricultural communities emerged where crops could be cultivated with dependable rainfall and perennial rivers. Simple irrigation canals permitted greater crop production and longer growing seasons in dry areas. Five thousand years ago settlement in the Indus Valley were built pipes for water supply and ditches for wastewater. Athens and Pompei, like most Greco-Roman towns of their time, maintained elaborate systems for water supply and drainage.
As towns gradually expanded, water was brought from increasingly remote sources, leading to sophisticated engineering efforts, such as dams and aqueducts. At the height of Roman Empire, nine major systems, with an innovative layout of pipes and well-built sewers, supplied the occupants of Rome with as much water per person as is improved in many parts of the industrial world today.
During the industrial revolution and population explosion of the 19th and 20th centuries, the demand for water rose dramatically. Unprecedented construction of tens of thousands of monumental engineering projects designed to control floods, protect clean water supplies, and provide water for irrigation and hydropower brought great benefits to hundreds of millions of people. Thanks to improved sewer systems, water related diseases such as cholera and typhoid, once endemic through out the world, have largely been conquered in the more industrial nations. Vast cities, incapable of surviving on their local resources, have bloomed in the desert with water brought from hundreds and even thousands of miles away. Food production has kept pace with soaring populations mainly because of the expansion of artificial irrigation systems that make possible the growth of 40 percent of the world's food. Nearly one fifth of all the electricity generated worldwide is produced by turbines spun by the power of falling water.
Yet there is a dark side to this picture: despite our progress, half of the world's population still suffers with water services inferior to those available to the ancient Greeks and Romans. As the latest United Nations report on access to water reiterated in November 2005, more than one billion people lack access to clean drinking water; some two and a half billion do not have adequate sanitation services. Preventable water related diseases kill an estimated 10.000 to 20.000 children every day, and the latest evidence suggests that we are falling behind in efforts to solve these problems. Massive cholera outbreaks appeared in the mid-1990s in Latin America, Africa and Asia. Millions of people in Bangladesh and India drink water contaminated with arsenic. And the surging populations throughout the developing world are intensifying the pressures on limited water supplies.
Tens of millions of people have been forced to move from their homes often with little warning or compensation to make way for the reservoirs behind dams. More than 20 percent of all fresh water fish species are now threatened or endangered because dams and water withdrawals have destroyed the free flowing river ecosystems where they thrive. Certain irrigation practices degrade soil quality and reduce agricultural productivity, heralding a premature end to the green revolution. Groundwater aquifers are being pumped down faster than they are naturally replenished in parts of India, China, the U.S. and elsewhere. And disputes over shared water resources have led to violence and continue to raise local, national and even international tensions.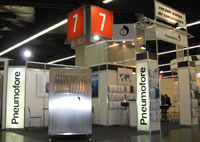 Brau Beviale in Nürnberg November 2006
11-12-2006
Many are the exhibitions dedicated to food and related processes, but none is specialized in brew technology as the traditional Brau Beviale in Bayern. The presence of Pneumofore has been appreciated since the machines operating in world-wide breweries are rising in number and many curious as well as solution-seeking visitors observed carefully the UV8 H BF vacuum pump for beer bottling in operation. The stainless steel version of UV pumps is usually installed in either chemical / pharmaceutical or in food / drinks related industries.
The traditional liquid ring vacuum pumps used for the beer bottling application show several disadvantages, mainly due to latest environmental / safety criteria for industrial food factories in Europe.The beer which enters the pump contains sugar and more elements which create the ideal surrounding for the bacterial procreation, which finally end in the atmosphere and expose the customer to volatile infection risk. Thus the 110 °C running temperature of UV H BF solves the trouble of bacteria after the pump by simply killing them all with high temperature. At the same time any liquid entering the pump (mainly water) will exit the same at the exhaust as evaporated gas.
Some spoke of the revolution in bottling with vacuum, others simply intend to reduce power consumption, noise or increase the vacuum level for higher bottling speed. However, the return of investment (ROI) calculations of Pneumofore show attractive results due to the short ROI duration. Specialized engineers are presently visiting key players of the international breweries market, next to the first and old customer of Pneumofore Carlsberg – Tuborg, we are now in contact with Inbev, Heineken, Sab Miller and several more. It is our intention to join the next edition in 2007, also to hold the provocative speech again, which our CEO Mr. Daniel Hilfiker made during the 2006 edition with title: 'Abfüllprozess mit luftgekühlten Vakuum Pumpen'.

Glasstec 2006 Review
06-11-2006
This important happening confirmed itself during the 2006 edition as the leading fair for glass industry world-wide. The traditional presence of Pneumofore with rotary vane machines for vacuum and compressed air systems was once again rewarded by the visits of hundreds customers from all over the globe. The mouth-by-mouth spreading reputation of long term reliable, Life Cycle Cost oriented solutions offered by Pneumofore also brought several new contacts.
As the only exhibitor presenting pumps for vacuum at the entire Glasstec fair, we attracted several technicians due to the hands-on analysis opportunity of machines in operation. The UV16 is the 970 m3/h single stage, air-cooled, ready to use vacuum pump with highest popularity in glass plants. At this edition Pneumofore showed UV16 VS30 with the variable speed (VS) alternative, 30 kW nominal power, in order to maintain a certain vacuum level [mbar(a)] or capacity (m3/h) with variation of the motor rotation speed. This allows considerable power savings, since air relief valves are quite frequent but energy intensive solutions, which need to be replaced.
The latest environmental norms for the, especially European, industry force us to search for improvements of efficiency, also just by few percent. On the other hand, the achieved R&D results state clearly the technological leading position of Pneumofore as rotary vane vacuum pumps and air compressors supplier for the world-wide glass industry. Pneumofore looks forward to many sister exhibitions (India, Bangkok, China, …) but prefers the next 2008 Glasstec edition in Düsseldorf to launch the even larger single stage pump with about 5000 m3/h obviously air-cooled, the evolution of the very successful UV50.
Robert Hilfiker Passes Away, Son Daniel Succeeds Him as President and CEO
28-06-2006
The former president of Pneumofore passed away while vacationing with his family. Active at Pneumofore since 1959, Robert took his father Giacomo's seat in 1964 along with his older brother Alfred. Robert brought the company to dominate the Italian air compressor market throughout the first half of a his 47-year long career at Pneumofore. Over the past decade, he supervised the company's rise to new heights in the international vacuum market. He is fondly remembered by co-workers as a kind, charismatic man who was respected for his soft yet confident authority. In his private life, Robert was deeply involved with his family, followed a passion for collecting fine arts, and played an important role in the Swiss community in Turin, especially during his 8-year tenure as honorary consul. His oldest son Daniel, who has worked at Robert's side for the last 11 years, succeeds him as President and CEO of Pneumofore.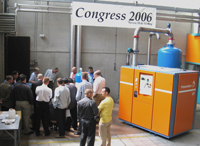 Pneumofore Congress 2006
06-06-2006
The 2006 Pneumofore Congress took place May 10 – 13 at the headquarters in Torino. Mostly experts in vacuum technology, distributors from 13 nations and 3 continents met during these days to present and discuss various installations of Pneumofore machines for a wide range of applications.
Presentations were combined with practical tests in the production facility. Whatever statements were made, they could be demonstrated and measured practically with all required different instruments.
When engineers study catalogues of vacuum and compressed air products available on the market, they are frequently disappointed by wrong technical data, exaggerated statements of performance, unrealistic claims of durability and other manners of cheating about technical facts.
As the developer of the world's first single-stage rotary vane machine and manufacturer of the world's largest air-cooled rotary vane vacuum pump, Pneumofore insists on declaring true values and on keeping an honest relation with all partners.
Such events are important and the Congress is scheduled again for 2008. Just as rotary vane air-ends have a tolerance of 0,01 mm or less, the gap between theoretical performance and the practicality of measured figures should remain tight.
During the congress, Italy obviously offers the usual excellent food and wine as well as attractions of many kinds for the accompanying ladies as well. The waiting list is getting longer, but the most committed partners will be invited to join this traditional meeting of rough and medium vacuum technicians in the future.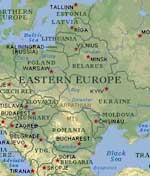 Modernization of Eastern Europe Glass Plants
27-04-2006
In the expanding market of vacuum systems for glass production, many OEMs respond strategically through competitive pricing and technological novelty. But when the fundamental question of an installation's Life Cycle Cost is considered, Pneumofore maintains a firm, leading position.
Customers choose Pneumofore systems as the result of long-term analysis of new investments with a focus on high durability, productivity, and efficiency. The question of spending more on higher technology is answered positively in the vast majority of cases. Especially in Eastern European countries, one finds a rapidly growing trend to execute a full analysis of an investment, right down to the maximum cost increase of spare parts over ten years and warranty extensions up to five years
The number of Pneumofore UV vacuum systems in Eastern Europe is growing considerably, thanks in great part to the expertise of our local partners. Through the Kiev-based Ukrainian distributor Compressors International alone, Pneumofore has established numerous references: Sklo-Zorya Saint Gobain, Gostomel, Kostopol, Rokinoe glass factories. These glass plants and others worldwide represent a new reality that offers challenging and attractive opportunities for the traditionally-minded Western European business community.
РУССКИЙ
Deutsch
Español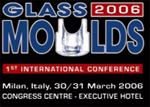 First International Glass Moulds Conference in Milan
on 30-31 Mar 06 06-04-2006
The organizers of this event, the first of its kind, noted a high participation by hollow glass professionals from most European countries, but also by technicians from India, Pakistan, Egypt, Nigeria, Iran and other nations. The important history of glass container production in Italy and the consolidated experience of Italian companies dedicated to glass moulding both motivated this conference. Several prominent speakers presented and discussed various aspects of this industry.
Topics included the metallurgical criteria for the long term life of moulds, design concepts for product shapes, specific papers about the potential for optimization, improved performance of the serial production process, and maintenance and lubrication issues, among others. The wide spectrum of subjects offered a full picture of the technological state of our industry today.
Pneumofore's CEO Daniel Hilfiker held a 40-minute talk on the basic aspects of vacuum in the high-speed hollow glass production. Vacuum is a crucial attribute for high productivity and low rejection rates. Mr. Hilfiker demonstrated calculations for the economical power consumption and environmental impact of various moulding technologies using compressed air in combination with vacuum. Six case stories were presented with different tasks in different nations.
With over 80 years of experience, Pneumofore possesses significant application know-how. Mr. Hilfiker underlined the fundamental importance of correct vacuum system design in order to serve the hollow glass industry with fully engineered vacuum solutions, and not just with pumps or compressors. He concluded with a perspective on improving the Life Cycle Cost of installations, which is applicable to most investments for a glass factory.
Vacuum Systems and the Kyoto Protocol
27-03-2006
Pneumofore follows the evolution of the glass industry since decades. Our direct contact with glass works worldwide informs our understanding of this constantly changing industry and our customers' high awareness of environmental regulations. With Life Cycle Cost as the primary sales point for Pneumofore vacuum pumps, we design our systems as the best available solution both for improved productivity and for environmental sustainability.
Vacuum is used for hollow glass moulding and for coating processes as well as for cold-end handling. By fine-tuning glass production processes with vacuum, productivity is increased through higher moulding speeds, lower rejection rates in hollow glass lines, and less stages of vacuum systems in flat glass coating. Considering the total amount of energy consumed by glass plants, however, vacuum supply generally represents less than 1% in terms of kWhs consumed. Filtration of gasses, waste treatment, and heat for ovens are far higher priorities.
Still, Pneumofore's vacuum solutions offer significant means to lower energy expenses and carbon emissions. Theory and practice demonstrate this in the experience of 13 customers who upgraded from liquid ring vacuum pumps to Pneumofore's rotary vane pumps.
Together, these installations annually achieve energy savings in the order of 1 Million Euros and 5.000 tons less CO2 released into the atmosphere. How?
In the year 2005, Pneumofore won 13 out of 16 contracts in which our air-cooled rotary vane UV pumps were directly compared to liquid ring vacuum pumps. UV pumps achieved a 50% reduction of absorbed power against liquid ring pumps, assuming conditions of 100 mbar(a) and 38 °C cooling water temperature. The average capacity per installation was 100 kW when consisting of rotary vane pumps, half the capacity required with liquid ring pumps. At an average cost of 0,1 Euro / kWh, this amounts to annual energy savings of 80.000 Euros per installation (0,1 [Euro / kWh] x 8000 [hours / year] x 100 [kW]).
When defining the ROI of a vacuum system as the investment cost divided by the monthly energy savings, investors will consider a ROI of 18 to 24 months especially if the equipment warranty is three or even five years, as it is the case of for Pneumofore pumps. The list price for 100 kW UV pumps with all required accessories is around 120.000 Euros. For the 13 installations mentioned above, therefore, the average ROI is 15 months – a highly attractive proposition for purchasing managers.
Regarding environmental impact, the facts are equally compelling. Worldwide, electricity is produced mostly through plants fired by coal, gas, or oil. In Europe, where some of the carbon emissions are offset by nuclear and renewable energy, average emissions are estimated to be 500 g of CO2 for every consumed kWh. In the case of each glass work choosing Pneumofore pumps instead of liquid ring technology, the carbon emissions are therefore lowered by 400.000 kg per year (100 [kW] x 8.000 [hours / year] x 0,5 [kg / kWh]). The 13 existing installations running UV systems emit 400.000 kg x 13 installations = 5.200.000 kg less CO2 in the atmosphere per year.
Pneumofore appreciates the market's enthusiastic response to our technology. Our engineers continue to provide high performing, cost-effective, environmentally friendly solutions for the vacuum needs of the global glass community.
РУССКИЙ
Français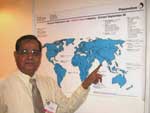 Pneumofore at GLASS INDIA 2006 Exhibition and Conference
16-01-2006
The successful participation in this relevant event, where Pneumofore exhibited in Booth nr. 28 , was based on the presence of severral Pneumofore UV vacuum pumps in Asian glassworks. The preparation of the exhibition in collaboration with the local distributor Toshniwal brothers, allowed the complete transfer of know-how and related documentation to customers interested in vacuum systems for Individual Section (IS) machines.
All present OEM of IS machines, namely Emhart, Bottero, BDF and Sklostroj, confirmed the UV pumps as the most appropriate solution in combination with their IS machinery. The UV Series and all four companies' IS machines complement each other in numerous worldwide installations.
On January 11th, Pneumofore's CEO Daniel Hilfiker held a presentation with the title 'The Benefits of Vacuum in Bottle Production', explaining briefly the basics of vacuum and its use in glass moulding. Both the numerous advantages of vacuum moulding and the comparison with alternative technologies were presented and quantified in terms of life cycle cost and return of investment. Pneumofore intends to participate in the Glass India 2008 edition and looks forward to intensify the relation with the Somany family, which owns Hindustan Glass, the leader with a 70% share in the national bottle making market. http://www.glassmediaonline.com/