Glass Manufacturing in the Middle East
With an eye on productivity and the other on long term investments to achieve top company performance over the next decades, MIDDLE EAST GLASS in Egypt updated the vacuum system to serve the IS machines supplied by EMHART first in 2004 with one UV50 pump and again in 2005 with the second unit UV50.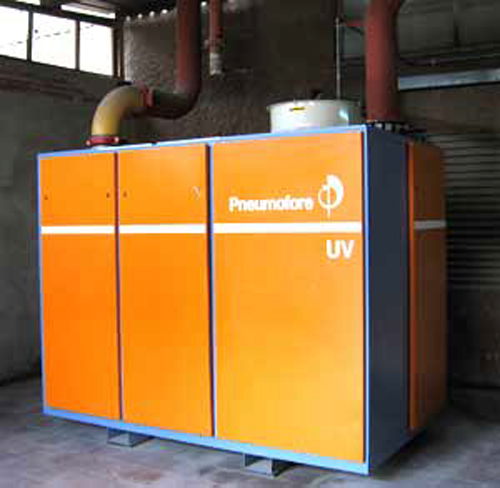 The air cooling, the around the clock trouble free operation during several months, motivated the investment of this second pump to improve product quality and moulding speed at full satisfaction from management to operators.
The achieved results of this first UV installation for hollow glass production in Egypt were applied also by MISR GLASS MANUFACTURING with the installation of another UV50 vacuum pump with 2700 m3/h capacity. It takes years to demonstrate practically how UV pumps are reliable and durable without need of particular care, without a Pneumofore Service Centre in the radius of few thousand kilometres. Good technical understanding in terms of plant engineering and system design were the base for the new state of the art installations of these vacuum systems, which allow higher precision in  the moulding process with less operational costs.