Vacuum Systems for Rubber Extruder Degassing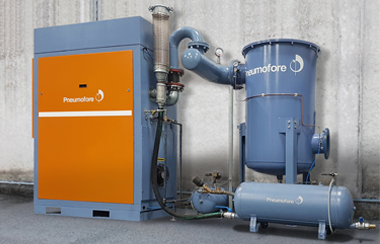 The process of polymer degassing at the extruder is necessary to remove all the air and the residual volatile components. But these gasses can be toxic and aggressive and they can damage and compromise the functioning of standard equipment and vacuum pumps. On the contrary, a tailored vacuum system can separate and remove most of the volatile impurities.
Pneumofore supplies the rubber industry since 2008 with dedicated vacuum systems for tyre and hose moulding. Quality specifications, remote control and higher vacuum level are some of the features that can be found in the Pneumofore installations worldwide. The most recent systems are running in Mexico, UK and Romania while many other vacuum systems have been running for over a decade in Italy, France, Poland and India.
Customers choose Pneumofore for the durability, ease-of-maintenance and trouble-free operation as well as for the high vacuum level that can be reached by the air-cooled UV Series vacuum pumps.